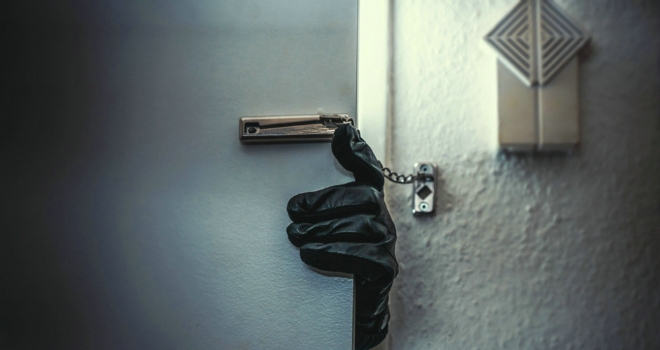 Landlords and tenants alike are being urged not to get too wrapped up in the festive spirit and leave their property at risk over the Christmas period.
The warning, from online letting agent Upad.co.uk, comes as many tenants will be leaving their rental properties to visit friends and family over the festive break and with December 23rd thought to be one of the key dates for domestic burglaries, now is the time to act to ensure that the sparkle isn't extinguished this Christmas.
James Davis, CEO of Upad.co.uk and himself a portfolio landlord, warned: "It's easy to get carried away with the festivities and rush to visit family and friends once work is finished, but almost all tenants will have committed, as part of their tenancy agreements, to look after the property they live in and simply, by not being prepared for any period of absence, they can leave themselves at risk of not fulfilling that responsibility.
We always advise tenants renting through Upad to inform their landlord if they plan to be away for any length of time over Christmas so that the landlord can then make arrangements for the property to be checked if necessary."
Indeed, Upad advises that tenants follow four key pieces of security related advice at Christmastime:
1. Check the functionality of locks, not only on main doors and windows, but also on sheds and garages – bikes are often the number one choice for festive felons

2. Ensure that valuables are kept out of sight so that you're not actively advertising your home to burglars – Christmas presents, whilst intended to sit under the tree, should be hidden away in cupboards if you're not going to be in the property
3. Consider installing timers for lights and lamps so that it looks like someone is at home
4. You might want to give your landlord permission for him or a representative to enter the property if you plan to be away for an extended period.
That way, post can be taken in, curtains can be opened and closed, and a vehicle can be seen to be at the property
And the warning is particularly pertinent for tenants renting in Belfast which was recently revealed as the UK's most likely city to suffer a winter break in. Here, a staggering 64 in every 1,000 households are burgled over the festive period.
London, Greater Manchester and Merseyside, meanwhile, all suffer high levels of domestic break-ins throughout the year and so tenants in these cities should also be particularly on their guard at Christmas.
But it's not just tenants who need to take heed of Upad's warning. With landlords owning the actual bricks and mortar, they too need to be vigilant in order to protect their investment.
James Davis continues: "We recently discovered that almost half of all private landlords are failing to carry out routine property maintenance on their rental properties before the winter sets in. Whilst many may feel that they can get away with this, it's at Christmas when the property may be left empty or tradespeople are less easy to get hold of, that you really need to pay due consideration to the physical functioning of your investment.
Ensure that tenants don't completely turn the heat off whilst they're away as this could lead to burst pipes. You may need to negotiate a very small rent reduction to cover the heating costs whilst they're away, but it's a small price to pay to avoid the disruption of a leak – especially when tradespeople are likely to charge a premium.
Also make sure that they know when the stop tap is and periodically enquire that there are no niggly maintenance issues that could escalate. From a safety perspective, meanwhile, it's worth reminding your tenants to be aware of fire hazards at this time of year"
John Socha has been a landlord for over 20 years and operates a portfolio of 25 properties in Northampton. Whilst he's a shining example of pre-winter maintenance checks, he also promotes the need for communication with tenants:
John said: "I decided a long time ago that investing up front to mitigate more costly repairs at a later stage would be a sound approach to pursue, but I do, nonetheless, check in with tenants regularly to ensure that everything is ok.
For those tenants who've let me know that they'll be away over the festive period, I try to visit the properties between Christmas and New Year, just to check that they're still secure."
James Davis concludes: "It's understandable that at Christmas, attentions are often elsewhere but as we fast approach the mad festive getaway, we're urging tenants and landlords alike to be mindful of the condition their property is being left in or risk the cheer being taken out of Christmas."