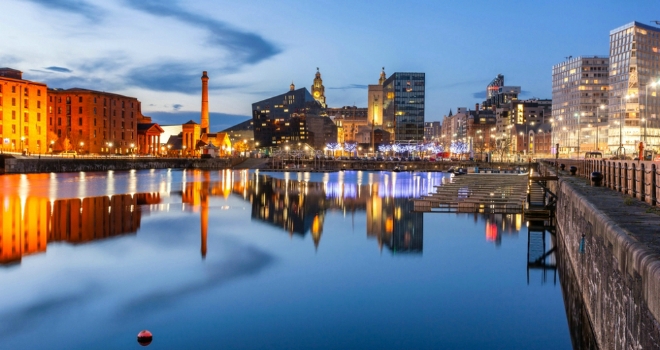 According to the figures, Liverpool's L1 city centre postcode tops the buy-to-let yield table with a potential 10% return on investment and a current asking price of around £90,000. This area includes the central retail area (including Liverpool One), the commercial district and Chinatown.
Five more Liverpool postcodes make the top 25 with yield returns ranging from 7.13%-8.67%. The L11 postcode ranks fourth in the top 25 and covers Croxteth and Norris Green. It's also a short distance from Aintree University Hospital and approximately five miles to the city centre.
Mish Liyanage, Managing Director of The Mistoria Group comments: "Liverpool is continuing to attract large numbers of UK and international investors, as it offers some of the best yields in the UK and excellent occupancy rates. With one of the largest universities in the UK and an increasing student population, combined with rising graduate job opportunities, Liverpool is experiencing a booming BTL market, with demand for high-end, quality rental accommodation outstripping supply.
"There is a high demand for new and renovated shared accommodation for students and young professionals many of which are looking for affordable, shared accommodation. Over the last 12 months, HMO rents in the city have risen by 6% and now sit at an average of £95 per month.
"Our Liverpool lettings office has seen buy-to-let investment in the City go from strength to strength over the last four years, with investors enjoying cash rental yields of over 8%. Rental yields with-in a mile's radius from the Universities/City are excellent. Our research shows that student house share rents start at around £80 per week per room, including bills. However, ensuites and large bedrooms can be as high as £110 per week. Investors can acquire a high quality three bed fully let HMO near a university, which will house students from £120,000 upwards.
"The return on investment is very attractive too, with an average of 13% per annum (8% cash rental and 5% capital growth). We have seen almost 8% increase in the sale of our armchair HMO deals over the last 12 months compared."