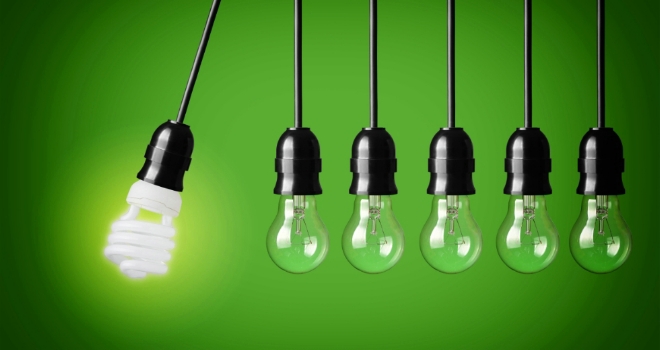 Landlords who own domestic private rented properties have until 1st April this year to ensure that their property complies with the 'Minimum Level of Energy Efficiency' standard EPC band E.
This will apply to any property that is let under an assured tenancy, a regulated tenancy or a domestic agricultural tenancy, as well as any other property that is required to have an EPC.
The Guild's Compliance Manager, Paul Offley, says that if a property has been marketed for sale or let, or has been modified in the past 10 years, then the likelihood is that the property will require an EPC. If the property has an EPC rating of F or G, the landlord will have until the cut-off date on 1st April this year to ensure that the necessary steps have been taken to improve its rating to at least a minimum band E or register for an exception.
He adds that there are various exemptions that apply, such as the 'all relevant improvements made' exemption, which applies when a landlord has made improvements to the property up to a cost cap of £3,500 including VAT, and the property still does not meet the minimum standards. Several others apply, depending on the property and the landlord's unique circumstances, such as having only recently become a landlord.
Offley explains: "The Domestic Minimum Energy Efficiency Standard (MEES) is not something new and has been around and with us for a number of years, however, this year is the final cut-off date before the prohibition on letting F and G properties will be extended to all relevant properties, regardless of whether there has been a change in the tenancy. After the deadline, if the local authority believes that a landlord has failed to fulfil their obligations under the MEES Regulations, they will issue a compliance notice, and if a breach is confirmed, the landlord will face a possible financial penalty.
"Landlords have had time to either improve the efficiency rating or apply for an exemption – but lettings agents need to be sure that they are able to demonstrate compliance with the legislation from 1st April 2020," says Offley. "The Guild of Property Professionals has been advising its Members on this impending date for several months to ensure a smooth transition for landlords and tenants – our mission is to ensure our Members are fully prepared and ready for any new or changes to legislation and looking at what is on the horizon over the next few months, this is going to keep us fairly busy."