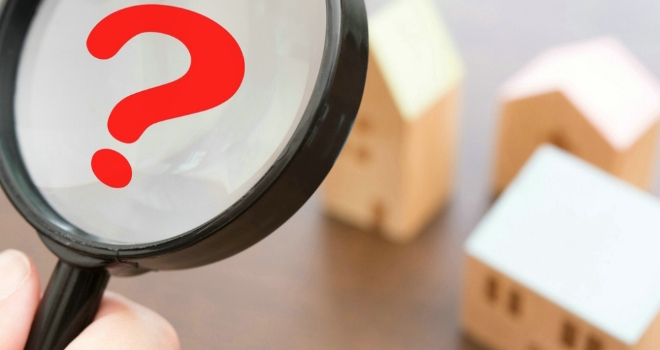 This has, unsurprisingly, had a major knock-on effect on the property industry, and specifically the rental sector. Tenants across the UK are continuing to reassess their priorities.
So what are the specific shifts in renter expectations in 2021, as a result of the pandemic, and what can the market expect from the future?
Kenny Alegbe, founder & CEO of London PropTech startup, HomeHero, explains: "Residents are no longer only looking for a space to live, they are looking for a space to work, play and wind down. On top of this, we're seeing a demand for simple living, alleviating some of the mental burdens of running a home. In the wake of what's been a challenging year for so many, people are looking for so much more than a house, they're looking for a home."
The working from home revolution
From 10th January 2021, 34% of UK workers were working exclusively from home. With many renters having spent the past year working from an improvised home office, it's no surprise that many renters feel confident in what they'll need from their home office space moving forward.
They'll be prioritising separate space, furniture and excellent wifi. Many companies, and employees, have found they were significantly more productive working from their home office than their normal one. Not only have studies shown remote working to have boosted efficiency, but also saved money.
Swapping the commute for the kitchen table has had a positive impact on many employees, notably those in London. However, many employees have found the blurred lines between home and work life tricky to navigate. 'Switching off' has become increasingly difficult for home workers. This has resulted in a demand for separate offices for renters. Many renters are looking to move away from the traditionally popular open plan living, and to designed spaces in their homes.
Enabling an office, workout space, and relaxing space. In that respect, prioritising home office space is a renter expectation that's here to stay.
Importance of a stable internet connection is a priority for prospective renters too. Zoom meetings have become a part of our daily routines at work and home.
A survey showed that nearly 9 in 10 home workers waste an average of over 30 minutes a day due to slow internet over lockdown, with 12% losing an hour or more. Renters will be extra vigilant in ensuring that reliable wifi is available in their property.
Smooth and easy property management
Hassle-free, simple rentals have been on the rise for the past few years, but the complexities that Covid has brought has accelerated the demand. Renters want a smooth and easy experience with their property manager, so they can spend more time on the things that really matter in life. From paying rent to communicating with landlords, and arranging repairs - tenants are expecting an easy and hands off solution from properties. This means a shift towards smooth digital communication and systems, like online maintenance reporting portals and the option for all-inclusive bills. This expectation includes a demand for simple processes around property viewings and signings, ahead of move-in. Renters are leaning into virtual viewings and online contracts. Gone are the days of pen and paper, and arduous processes.
Green spaces
Huse-share platform, SpareRoom, found that the number of renters advertising for houses with balconies, gardens and patios doubled over summer 2020. For gardens, in particular, the number of internet searches rose by an amazing 98%, compared to the previous year. The nation has undoubtedly become more appreciative of the great outdoors in the past year, and the ability to access a small slice of it from your own home is certainly a rising demand.
In addition, rental properties with outdoor spaces, enable safe socialising as and when Covid restrictions allow, which is another new priority for renters.
Whether properties have a garden, patio, balcony or neighbouring green space - it's at the top of many renters lists. This is a major shift in comparison to previous expectations, where many renters saw a need to maintain an outdoor space as a burden, in their rental property. In contrast, it's become a popular pastime in the past year.
A thriving local community
A rise in demand for rental properties surrounded by a thriving local community comes as no surprise, as renters are expecting more from their local neighbourhoods. As fewer workers commute to the city centres, the vibrancy of local neighbourhoods is more important than ever. There is an increased demand for local amenities like bars, restaurants and hairdressers, as well as a strong community. Previously renters, especially those in the cities, have prioritised transport links above all other expectations.
Darren Ypey, Head of Sales at PropTech startup, HomeHero, comments: "Renting a home today has changed so much in comparison to 18 months ago. Today, tenants are not looking for a contemporary, open-plan, low maintenance city apartment, but rather somewhere they can call a home and local community."
So there you have it, the key renter expectations as a result of the pandemic. After what's been a challenging year for so many, a key takeaway is that many renters are looking for a home, not just somewhere to live.