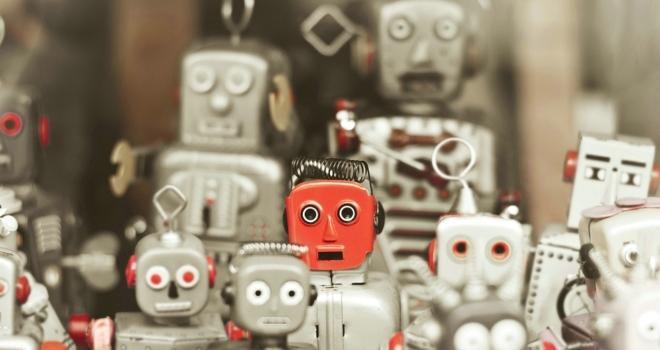 Recent government research has suggested that as many as 1.5m jobs in England are at risk of being automated. What could this mean for letting agencies?
Lettings platform, PayProp, has responded to the research saying that automating processes rather than cutting jobs should be the focus, allowing employees to get back to interacting with people and away from repetitive admin tasks.
ONS research
After analysing the jobs of 20 million people, the Office for National Statistics (ONS) has estimated that 7.4% are at high risk of automation. However, there are no estimates for the property industry, which could be less susceptible to job losses than other sectors like manufacturing.
The ONS defines automation as replacing tasks done by workers through the use of technology, including computer programs, algorithms or even robots. The study revealed that the proportion of jobs at high risk of automation has dropped since 2011, but the proportion of those at low and medium risk has increased.
More agencies will be considering using automation to their advantage. But this need not put jobs at risk to the extent commonly thought.
Neil Cobbold, Chief Operating Officer of PayProp, advises: "Effective automation for agents is all about putting processes in place to free up staff to do more front-end functions. For example, automating accountancy and payment tasks can increase accuracy and efficiency, while at the same time allowing staff to provide a more valuable output than just administration and data processing."
Cobbold says that information gathered from automated processes can give agents more visibility of their business flows and control over back-end functions, thus producing better insights for clients and themselves.
He says: "Implemented effectively, automating certain processes can close transparency gaps, open new doors and help agencies find new ways of doing things."
Automating jobs is not the answer
While the ONS suggests a bleak future, Cobbold argues this need not come to pass.
He concludes: "Automating certain processes should complement strategic interventions like prioritised staff development and providing the best possible customer service. Letting property is a people-centric business, so it remains vital that agencies have the staff in place to build long-term relationships with landlords and tenants. When you develop a team of dedicated property experts, PropTech can support this by freeing up capacity and allowing agents to focus on the more personal aspects of the rental process.
Many industries will feel under threat from the prospect of automation, but if agencies find the right balance between automating key processes and continuing to provide an outstanding personal service, the lettings industry needn't be one of them."