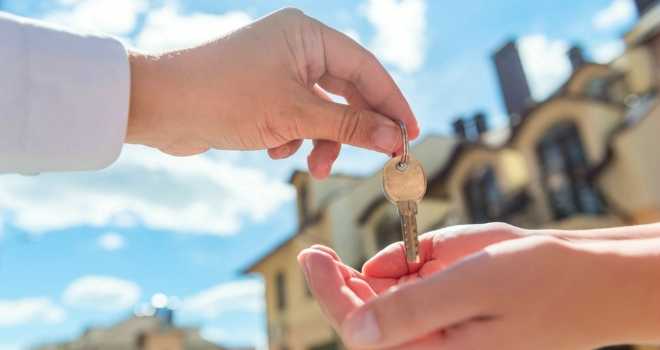 COVID-19 has caused a great deal of upheaval, particularly in the rental market. In fact, recent research from Home Made has found that landlords could see losses hit £5.7bn by 2024.
With this in mind, it's now more important than ever for landlords to look after good renters and encourage them to renew their tenancy. Here Tim Bishop, Head of Renting at Home Made, shares advice on how to negotiate a tenancy renewal that works well for both landlords and renters during this weird time.
First things first, you need to start the conversation. The best time to approach your renters is around 12-16 weeks before the end of the fixed term and should be done in writing explaining that they are great tenants and you'd like them to stay in the property. The objective is to give yourself plenty of time to negotiate terms while knowing well in advance if you need to prepare to remarket your property.
If appropriate, you could consider initiating the conversation earlier. This will encourage your renters to think about their plans so you can get clarity sooner. If they intend to leave, you can prepare to remarket your property in plenty of time to find new tenants without risking a lengthy void period. Doing this will also give you more time to persuade renters to stay if they aren't yet sure about their next steps or if you're struggling to agree on terms.
Once you've had confirmation that your renters are renewing, you need to negotiate terms. This is the most delicate stage of the renewal process, but it is much more straightforward than negotiating a new tenancy as you will have already got to know each other - particularly if you manage the property yourself. When there is a good relationship, there is flexibility and a willingness to compromise that doesn't necessarily exist at the start of the tenancy.
As a landlord, there are two things to consider when negotiating a renewal: pricing and length of tenancy. This is true when you are entering a new contract, but there are some subtle differences to bear in mind when retaining existing renters.
1. Pricing
First, do your research. It's essential to understand your property's value in the current local market. This will help you establish what you could realistically achieve if you were to re-let the property. The market may have changed significantly since the property was advertised, particularly during the current climate where we are experiencing downwards pressure on demand and pricing.
Other reasons why the market may have changed, include:
Timing: If your contract length isn't 12 months, the property could return to a different seasonal market than when it was let. For instance, if you enter a contract in December and the fixed term ends 18 months later in June then demand for property, and thus rental asking prices, is likely significantly higher as summer is peak rental season.
Local area: Developments in the local area may have increased or decreased its desirability - for instance, the introduction of new transport links.
Once you have determined what is a reasonable price, you need to consider expenses and cash flow. The difference in cost between retaining good renters and remarketing the property is quite significant and must be factored into negotiations. If a tenancy agreement is renewed you avoid marketing fees and void periods where you remain liable for bills, council tax, and mortgage payments without any rental income. It is worth taking this into account when considering pricing with your current renters.
Whilst the current economy faces challenges, it's important to bear in mind that the residential lettings market is quieter and many renters are struggling to afford what they could pre-Covid. This means there is less demand in the market and many renters are looking to downsize or reduce their rent. When negotiating a renewal, offering slightly lower rent could see you better off in the long term than if you attempt to remarket.
2. Contract length
The second major factor to consider when negotiating a renewal is contract length. Wherever possible you should seek to structure your rental contract to allow your property to return to the market at the moment you would enjoy maximum pricing leverage. The best time to end a contract is generally in the June to September peak period for lettings, but this will vary between type and location of property so make sure you do your research.
For example, if the fixed term of the tenancy expires in December you should aim to negotiate a renewal for 18 months. Where possible, aim for longer contracts to avoid any void periods and think strategically about break clauses.
Pricing and contract length are your two main negotiating levers, so use them wisely. If you're in a position to concede on pricing then try to secure a longer contract in return, and if the renter wants a shorter contract, aim for higher rent. Throughout the whole process, it's important to remember that you and your renters are working towards the same goal: they want to live at your property and you want to keep them there. At Home Made, we've seen that negotiations on price and length of tenancy can take some time, but eventually both parties will meet in the middle.