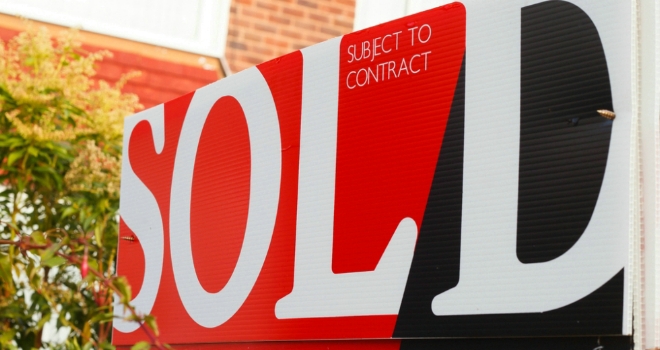 According to new research, thousands of tenants could be evicted from their homes as 19% of UK landlords are predicted to sell at least one property in the near future.
If the estimates from The National Landlords Association are correct, then approximately 380,000 landlords could flood the sales market with a blend of flats and terraced houses putting tenants' homes at risk, while causing significant disruption to the lives of longer-term tenants such as increased distances from schools, places of work and communities. The sell-off could also limit rental availability while these properties sit empty as they go through the traditional 'vacant possession' sales process most estate agents promote. This lack of rental stock and flood of people looking for rental properties will push up rental prices.
Landlords have faced increasing pressures from mounting regulation and continued reductions in cash flow, largely due to Section 24 of the Finance Act that removes the landlord's ability to deduct the legitimate expense of mortgage interest, so many landlords with debt have to pay more income tax.
The predicted great landlord 'sell-off' poses additional dilemmas for landlords wanting to dispose of properties. The cost of BTL property shedding is an expensive and time-consuming task. Landlords are subject to capital gains tax implications, the complexity and high costs of conveyancing, and an unpredictable lack of rental income if tenants are evicted under Section 21.
New solutions, made possible by proptech and digital transformation, can help landlords sell their buy-to-let properties without unwieldy 'chains' of multiple buyers and sellers, cheaper and more simply while maximizing rental income all the way to disposal. Buy-to-let marketplaces such as Vesta Property remove commission and replace it with a fixed fee that includes all marketing to potential investor buyers, the property is sold with tenants-in-place at an agreed fixed price, and all documentation, valuations and rental records are made available to the buyer who buys a ready-made income generating investment.
Russell Gould, CEO of Vesta Property comments: "Landlords are currently facing a myriad of issues and when they decide to sell their properties, they can face more costly headaches. In addition, no landlord wants to cause unnecessary disruption to loyal, long-standing tenants. Buy-to-let online marketplaces such as Vesta Property can provide landlords with a new way of property shedding that is designed to keep the tenants in place while making the selling and buying process cheaper, more streamlined and efficient."
While latest estimates predict that 19% of landlords could sell a property, the average property portfolio size has actually increased in 2017 to 1.44 properties per landlord, versus 1.33 in 2015 and 1.24 in 2010 according to research from Countrywide, and that landlords in the UK now own the largest numbers of properties in the largest portfolios on record. The buy-to-let stock in the UK has increased to 5.1 million homes in 2017 from 4.9 million in 2015.
Russell continues: "While thousands of landlords might want to sell their properties, Countrywide research confirms that landlords in the UK now own the largest numbers of properties in the largest portfolios on record. We could therefore see a flurry of properties exchange hands as some landlords, especially institutions, seek to increase their portfolios. However, they also need to maximize their returns and curb expenses, and they can do this through innovative online b-t-l marketplaces that are both cost-effective, streamlined and efficient."