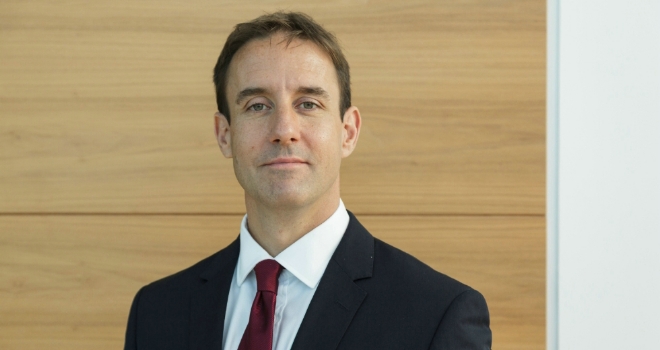 Rental properties come in all shapes and sizes, and so do renters these days. So it pays to know who your target audience is when advertising your property.
Here Daniel Owen-Parr, head of professional and auction at specialist lender Together, breaks down the market into common renter types, and looked at what kind of properties they typically look for.
Singles
Studio apartments and small one-bedroom flats can be perfect for the 27% or so of private renters who live alone. These smaller properties may be too poky for couples but provide a respectable rent, considering the rental price of a one-bedroom flat is often more than half of an equivalent two-bedder.
In exchange for paying slightly more, the tenant gets the relative peace, quiet and freedom that comes with living alone. A fair trade, we think.
Couples
If the property is a large one-bedroom, or has one large and one small bedroom, aim it at the more-than-25% of private renters who are childless couples and new parents. Any second, smaller bedroom can be pitched as a nursery, home office or occasional guest bedroom, perhaps with a sofa bed.
They'll typically need no more than one bathroom, and outside space may be less important to them (although a balcony might not go amiss). What many may treasure is easy access to local amenities – bars and restaurants, public transport, a local nursery, and so on.
Older couples, by comparison, may well appreciate the extra space that comes with having two large bedrooms and a garden, which gives added flexibility for visitors. Steep stairs could also be off-putting, so bungalows and ground-floor flats are a good fit.
Childless couples and those with very young children don't tend to be too concerned about schools, unless they're planning on staying in a property longer-term. So if the property is near to a primary school, this might be a secondary selling point.
Families
Single parents and families with children make up over a third of all private renters, so there is a large market available for landlords with larger properties.
Families typically look for outside space, plenty of storage, and an upstairs bathroom. Proximity to schools, plus parking and/or easy access to public transport, could also help landlords find the ideal tenant faster.
Students
Advertising specifically at the student market could be viewed as a double-edged sword. On one hand, the property may be subjected to increased wear and tear, meaning landlords need to spend more on repainting and repairing every couple of years, when their tenants graduate and a new cohort moves in. On the other, rooms are rented individually – and this can be more profitable than renting the whole property.
Many students are used to sharing after being in halls, so tend to live in larger households of three or more friends. Large houseshares of 10 or more are not unheard of.
Remember, if it's a large property, it'll likely be defined as an HMO, so landlords may have to install additional kitchens or bathrooms to meet overcrowding requirements. The local authority can give guidance.
Landlords concerned about rent being paid promptly, can consider collecting it in advance at the beginning of each term – this is when student loan payments land in bank accounts.
Young professionals
Recent graduates starting out in the world of work, and newly-established young professionals alike, are generally happy to continue sharing. However, they may instead look for smaller, more peaceful houseshares where they can recover after a long day at work. Most will expect each bedroom to contain a double bed, and if they have a bathroom each (e.g. a two-bed with one main bathroom and one en suite), even better.
'DSS'
Although the Department of Social Security has long been replaced by the Department of Work and Pensions, it's still common to see property listings stating 'No DSS'.
Qualifying people renting from a council or housing association receive housing benefit. If they're renting from a private landlord, they instead get local housing allowance. Both are available whether they're unemployed or not; in fact, many single parents (for instance) rely on housing benefit payments to top up their part-time earnings.
People receiving housing-related payments are typically looking for cheaper properties, with no more than a couple of bedrooms (to avoid the dreaded 'bedroom tax'), close to schools and/or public transport.