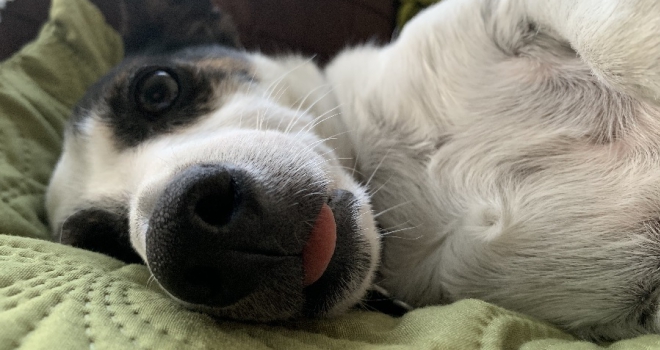 National Pet Month commences on the 1st of April, a chance for all to celebrate our fury, scaley, and feathery friends and help raise awareness of responsible pet ownership.
Ahead of the month-long campaign, estate agency Chestertons has revealed that the rising demand for pet-friendly homes is a trend likely to continue, as 3.2million UK households have bought a dog since the start of the pandemic in 2020.
The findings reflect Rightmove statistics, released in August 2021, which confirmed that demand for pet-friendly rental homes had jumped by a staggering 120% over the course of one year.
Chestertons has created a 'Guide to Renting with Pets', which features a number of tips for tenants and landlords:
Advice for tenants
1. Don't leave your house hunting until the last minute
Pet-friendly rental properties can prove scarce, so give yourself plenty of time to find a suitable property and begin searching at least six to eight weeks before you need to move out of your current home.
2. Be transparent from the very start
Make letting agents aware of your requirements as soon as possible They may be aware of landlords who would consider pets, but are not marketing their property yet.
3. Write a CV and get references for your pet
Provide landlords with as much information about your pet as you can. Include the contact details of your veterinary practice and someone who can care for your pet in an emergency. By providing an additional reference from your previous landlord, you can show that your pet is well-behaved and has caused no problems at your previous property.
Three reasons why landlords should consider tenants with pets:
1. Increased demand
By allowing pets into their property, landlords will open it up to a wider market, which will increase demand and reduce the amount of time the property is left empty between tenancies.
2. Responsible tenants
Landlords often find that pet owners take better care of their property than the average tenant.
3. Tenants stay for longer
Tenants with pets know how difficult it is to find suitable rented accommodation and generally try to avoid distressing their pets by moving home too often. They will therefore often stay in a property for longer than the average tenants.
Launched by the Dog's Trust in 2009, 'Lets with Pets' encourages landlords to rent their properties to pet owners and help make the house-hunting process easier for tenants with pets. The support of estate agencies such as Chestertons is vital to the Lets with Pets scheme and it is hoped that the advice and resources Dogs Trust has put together with Chestertons will help landlords and tenants alike.
Richard Davies, Chestertons' Head of Lettings, says: "The rental market is extremely competitive but pet-owners face the additional challenge of finding a property in which pets are allowed. To win over landlords, many tenants are creating pet CVs featuring references from previous landlords giving assurance that their pet is well-behaved, but even then, many are still finding it hard to move with their pet.
"As supporters of the Dogs Trust's 'Lets with Pets' scheme, we do everything we can to try and help tenants with pets find a suitable property and also encourage more landlords to allow pets in their properties."