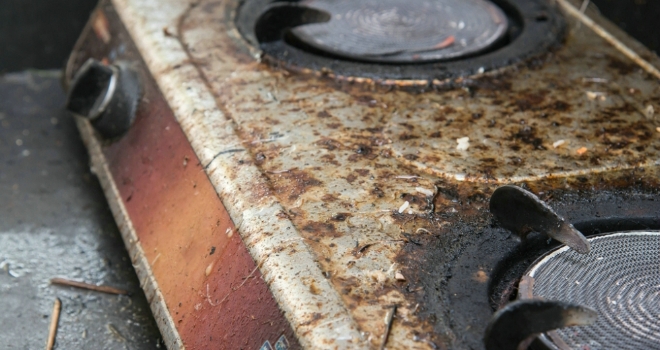 Since the introduction of tenant deposit protection in 2007, cleaning has been the number-one cause of disputes and the problem is getting worse, according to Imfuna Let.
The latest data from the Tenant Deposit Scheme shows that cleaning continues to take the lion's share of deposit disputes, up almost 50% over the last five years. Cleaning has consistently been the most common dispute in cases brought to the TDS and arises in around half of the cases they deal with (58%).
According to Imfuna, agents and landlords are increasingly facing filthy properties at the end of tenancies.
The biggest problems that agents and landlords face include dirty ovens and fridges; stains and marks on carpeting and flooring; bathrooms which have not been cleaned for months; and pet hair and excrement on floors, furniture and soft furnishings.
Jax Kneppers, founder and CEO, said: "Many tenants claim their landlord or agent failed to make it clear that the property should be left clean at check-out. It is essential that landlords and agents conduct a thorough inventory, with photography and detailed descriptions on the condition of the property at the start of the tenancy. This 'proof of condition' should be shared with the tenant when they are issued with the tenancy agreement.
"At the check-out stage, the tenant should be made aware of the areas requiring cleaning and the potential cost involved. It is important to remember that the tenant is only obliged to return the property in the same state of cleanliness as at the start of the tenancy, after allowing for fair wear and tear."
Howard Lester, Director of Balgores Property Group, commented: "We have seen a sharp rise in the number of properties that require professional cleaning services at check-out over the last 12 months. There is a definitely a lack of respect for property amongst tenants and it appears that they are happy to live in dirty accommodation. Many tenants fail to leave their property in the same condition when they leave a property and we have seen many properties in a filthy state at the end of the tenancy.
"At a recent check-out, the property was left in a disgusting state. The tenants had not cleaned the oven for months and it was caked with grease and spills on the hob and on the inside. Bags of rubbish were left in the kitchen and the worktops were filthy with grime. The carpets were heavily marked with pet excrement and numerous spills. The garden was left with an old washing machine, rusty bikes and worn-out tyres. It cost the landlord several hundred pounds to have the property professionally cleaned.
"Tenants are often shocked to realise that professional cleaning can be costly, depending on the area and type of work required. Some tenants think cleaning issues are just normal wear and tear."