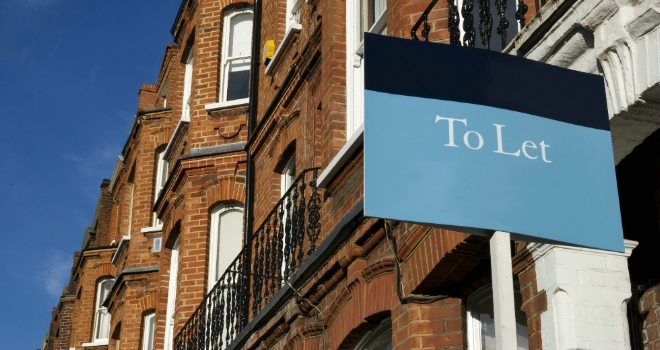 ""
It is estimated that 1 in 5 homes will be privately rented by 2016 and with almost half the population owning a pet, demand will be high for "pet friendly" homes

This means that landlords who permit a suitable pet will have a much larger pool of potential tenants to choose from. Current tenancies are lasting longer: 54 per cent now last between 2-3 years and 32 per cent in excess of 4 years.

Some tenants have difficulties in finding 'pet friendly' rental property and this may be due to the perception that there is an increased risk of damage and deterioration to the property, but this isn't always the case.

Michael Portman, Managing Director of LetRisks comments:

"There are upsides to having a pet in a rented property such as the wider appeal and choice of tenants who are likely to stay longer. Although damage by pets is excluded under a standard clause on most insurance policies, the risk can be reduced by taking a larger deposit to cover pet damage; and adding a pet clause in the tenancy that describes the agreed pet and includes requirements for cleaning carpets and upholstery and infestation treatment at the end of the tenancy.

"Due to the problems some people have faced in finding a pet suitable private rented home to rent some tenants may try to hide their pet so look out for tell-tale pet hair, pet bowls and bedding Regular property inspections by landlords and agents will help identify potential problems and prevent the possibility of damage, either inside the property or to the garden, that can be caused by hidden pets.

"Many tenants will be aware that they are in breach of their agreement if they introduce a pet that was not included in the tenancy agreement. However, it may be difficult to quantify loss and enforce against the breach. A landlord could in extreme circumstances apply to the court for possession, but the judge would take into consideration the impact of the tenant losing their home versus the inconvenience of a pet."

If the property is suitable and there are no lease restrictions, consider letting to pet owners but get good advice and information.

The Lets with Pets scheme run by Dogs Trust was set up with the help of professional housing bodies and leading UK letting agencies. Its aim is to help people with pets find rented homes whilst making sure landlords and letting agencies feel confident about accessing the growing and lucrative 'pets considered' sector of the rental market. The Lets with Pets website; www.letswithpets.org.uk has a range of free, simple to use resources.



Advice includes:



• Ask - the tenant about their pet, see the guidance booklet Letting to Pet Owners which contains a useful checklist of pre tenancy questions

• Pet references - if there is a previous landlord ask for a pet reference, if there is no previous landlord ask for a reference from their vet. The guidance notes from the 'Lets with Pets' website includes questions about the pet's behaviour and allows a tenant to demonstrate they are a responsible pet owner.

• Flats - if the property is a leasehold flat check the terms of the head lease for any restrictions which would prevent an occupier from keeping pets. If there are no such restrictions, you would normally be entitled to allow tenants to keep pets at your discretion.

• Add a clause to the tenancy – to make sure everyone is clear that pets have been agreed, include the pets names and type.

• Deposits - request a higher deposit.

• Cleaning - seek an agreement with the tenant that they have the property professionally cleaned when they move out. Alternatively consider requesting a non-refundable payment in advance to cover the cost of cleaning (not applicable in Scotland).

Alternatively if a property is clearly not suitable for pets, or has a lease restriction, LetRisks says:

• "No Pet" policy: If the property is unsuitable or the landlord insists on no pets a suitably worded clause should be included in the tenancy agreement saying that no dog, cat, bird, fish or other domestic pet or animal of any kind may be kept on or about the premises without the Landlord's written consent. Be sure to impose your "no pet" policy before the tenant moves in. The landlord may end up losing the right to keep the tenant's pets off the property if swift action is not taken.

• If the tenant decides to keep smaller pets such as a caged bird or small fish tank, the landlord may be happy to agree the pets can stay, especially if you have an excellent tenant who always pays their rent on time.

• However, if a larger pet animal like a cat or dog appears, the landlord may wish to take action. Try to negotiate a positive outcome with the tenant and if the pet is acceptable, an additional pet deposit could be charged to cover any possible cleaning and damages.

• If the tenant and landlord are unable to reach a mutual agreement on pets in rental properties, then it may be time to consider taking action to end the tenancy.