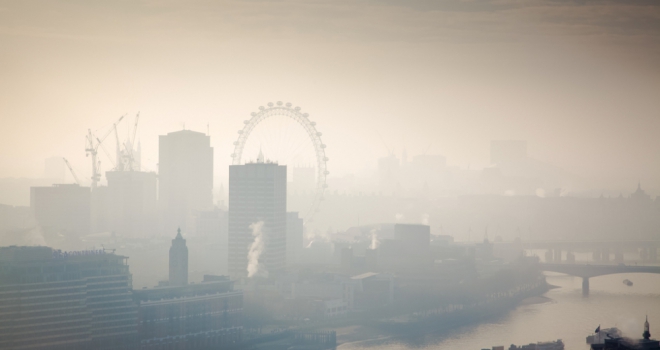 As the rental market gap between London and the rest of the UK continues to fluctuate under the strain of the ongoing pandemic, newly released data from London lettings and estate agent, Benham and Reeves, reveals that the city itself is divided.
According to the firm's most recent research, the effects of lockdown and a move towards working from home have seen many professional tenants think twice before moving to the capital and this drop in demand has caused rents to fall as landlords struggle to fill their buy-to-let investments.
Benham and Reeves analysed current market data across each London borough, comparing it to rental figures prior to the pandemic.
The figures show that while house prices have climbed since December, the average London rent has fallen -3.1% from £1,697 per month to £1,644. As a result, the average landlord has also seen their rental yield decline by -0.2%.
Camden has seen the largest decline in the average rent, down -9.2%, along with the City of London (-7%), Kingston (-6%), Hounslow (-5.6%) and Hillingdon (-5.5%). Although a total of 16 boroughs have seen rents drop over the course of the year.
The average rental yield has also dropped in a total of 19, with the City of London (-0.7%), Brent (-0.6%) and Camden (-0.4%) seeing the largest declines.
But it's not all bad news for London landlords as some boroughs have provided a glimmer of hope for an otherwise weary buy-to-let sector in the capital. The average rent in Lambeth has jumped 8.8% so far this year, with Ealing (7.2%), Merton (7.2%), Haringey (7.1%) and Greenwich (5.1%) seeing particularly strong growth.
Greenwich has also seen the largest uplift in yields with a 0.3% increase so far this year, while Southwark, Haringey and Lambeth have also seen a 0.2% increase.
Marc von Grundherr, Director of Benham and Reeves, commented: "It's an incredibly tough time for the London rental sector at present with the pandemic bringing a notable decline in the otherwise consistently high levels of rental demand seen in the capital. As a result, many landlords are having to reduce their rental income expectations in an attempt to secure some form of income.
"This comes on top of a string of government changes to the sector in recent years that had already dented the profitability of investing in London bricks and mortar. With London's landlords already forced to operate with extremely fine margins, this latest decline could spur many to reevaluate their buy-to-let activity.
"Yes, the declines in rent and yields may seem marginal, but they certainly aren't in the context of a buy-to-let and it's imperative that the government does more to help landlords and to support the backbone of the London rental sector."