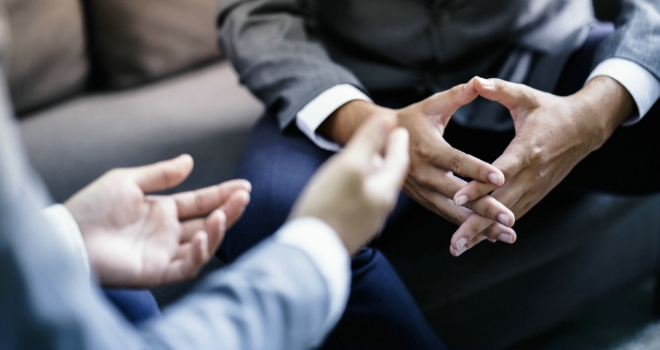 "Landlords now face fines of up to £30,000 and serial offenders can even be banned from letting"
With 160 laws creating more than 400 rules and regulations relating to letting a property, it's no wonder landlords struggle to keep up.
But the latest episode in the Buy to Let Show series of online TV programmes is here to help, featuring a panel of experts, led by property expert Kate Faulkner, of Propertychecklists.co.uk, offering advice and guidance on letting a property legally and safety.
The show, which is supported by Direct Line for Business, is aimed at both new and existing landlords and is part of a six-episode series of 25-minute programmes, featuring Kate's expert advice, case studies and tips from industry experts.
In this fourth episode:
Environmental health officers Aran Hennessy and David Hobbs, from Nottingham City Council, guide viewers through the most important health and safety regulations that must be followed.
Steve Harriott, of the Tenancy Deposit Scheme, talks about the importance of protecting a tenant's deposit, and the vital information you must provide at the start of the tenancy to prevent issues when it's time for them to leave;
Paul Shamplina, of Landlord Action, explains that landlords must understand their obligations and communicate with their tenants if they are to avoid problems;
Christina Dimitrov, of Direct Line for Business, stresses the importance of budgeting for maintenance, so that landlords can afford to keep their properties up to a good standard;
Tim Bishop, of Bonallack and Bishop solicitors, says surrounding yourself with experts and treating the tenancy as a business is one of the keys to success;
John Stewart, of the Residential Landlords Association, says joining such an organisation can be a useful way of staying up to date with changing rules and regulations;
Kate Faulkner said: "In the past, there has been little enforcement by local authorities against landlords who break the law. But all this has changed – and landlords now face fines of up to £30,000 and serial offenders can even be banned from letting. So to avoid this – and of course to keep your tenants safe and protect your investment – it's vital to stay up to date with the very many laws, rules and regulations. There are several ways you can do this, and the experts in the Buy to Let Show can help."
Letting Legally and Safety is the fourth show in the series, with previous episodes considering the viability of buy to let as an investment, finance and insurance, as well as choosing a property to buy. The final two episodes will cover Buy to Let Problems and, crucially, How to Plan an Exit from Buy to Let.
The topic is covered in greater detail in the free eBook, which accompanies the episode. This includes vital checklists, calculators and advice as well as details of how to get in touch with experts who can provide further help.
All the shows can be seen and the free eBooks downloaded, as they are released, from here