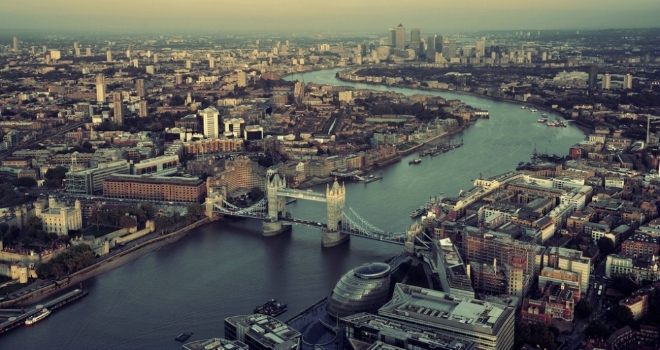 London based letting agents, Chestertons, has warned that those renting in the capital could face higher rents due to a shortage of available properties brought on by changes in legislation.
New data from the firm has revealed that rent rises in South West London are significantly outpacing the rest of the capital, despite the imminent ban on tenant fees, which comes into force on 1 June.
The Tenant Fees Act will ban certain upfront lettings fees and cap deposits. However, renters in the capital are unlikely to feel the benefit as this follows a series of broader legislative changes that have pushed landlords out of the market at a time when demand in the private rented sector is fierce. The changes over recent years to buy-to-let mortgage tax relief and the Stamp Duty hike for second homes have encouraged many smaller landlords to exit the market, significantly limiting the choice on the market for prospective tenants and driving an increase in rents.
In the capital, this strain is most apparent in popular South West enclaves, which have typically been dominated by 'accidental' landlords – those who through circumstance end up letting a second home. It's this demographic of landlord, potentially pushed into higher tax brackets and facing an additional 3% stamp duty if they move home, who are most likely sell their buy-to-let property as regulation in the sector escalates.
The number of tenants registering for rental properties in the first three months of 2019 has soared 48% year-on-year in the South West of London – the biggest jump in demand across the capital. However, the number of available properties in areas including Battersea, Clapham, Wandsworth and Putney over the same period had dropped 30% compared to the first three months of last year.
Across London as a whole, Chestertons recorded a 24% annual increase in registered tenants seeking property during Q1, in contrast to a 2.4% fall in the number of available properties.
As a result of the significant imbalance between supply of rental properties and tenant demand, the South West was the only region to experience a decline in new tenancies during the first three months of 2019 – down 12% on Q1 2018. By comparison, in Central London locations such as Kensington, Marylebone and Notting Hill, lettings were up 15% year-on-year.
This fierce competition for limited rental properties in the South West means that rents are climbing three times as fast in this area than elsewhere in the capital. Chestertons' has seen rents in the South West up 5.9% in Q1 2019 year-on-year, with only a 1.2% annual increase recorded in Central London, and 1.8% uplift in the North and East of the capital over the same period.
Richard Davies, Head of Lettings at Chestertons, comments: "Renters may welcome the ban on fees as it saves on upfront costs – but in terms of its impact on people's finances, it's distracting from the bigger issues at play.
It's been a turbulent few years for landlords and tenants are starting to feel the impact. With the Government's reforms to mortgage tax relief, stamp duty on second homes, and the recent announcement of the end of 'no fault evictions', the buy-to-let market has become significantly more difficult to manoeuvre and as a result, it's shrunk.
There are still good opportunities for landlords – particularly in high-demand hotspots such as Clapham, Putney and Wandsworth, which have typically been the preserve of 'accidental' landlords. South West London has seen quarterly yields increase from 3.29% in December to 3.47% in March 2019. Areas like Wandsworth are seeing gains and will be increasingly attractive to landlords. The borough registered the third highest gross residential yield behind Islington and Canary Wharf, with rents up 0.4% in the first three months of the year.
For London's renters it's tackling the shortage of available properties that will make the difference – not the overhaul in tenancy fees."