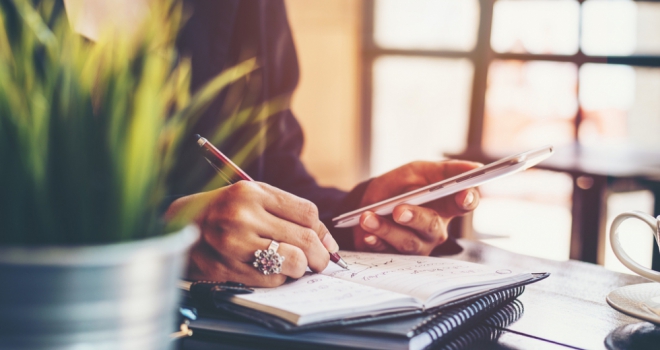 "What to say of the house where the tenant left the heating on so high that in the end I had to reach for the towel and dry shampoo"
Part 1 – What's in your bag?
If you are thinking of becoming an Independent Inventory Clerk, you should be aware of what it takes. It goes beyond writing an impartial and detailed report: it is about customer service, ingenuity, safety and a good dose of tactfulness, advises Danny Zane, chairman of the AIIC and managing director of My Property Inventories.
Landlords, agents and tenants alike know that the role of an inventory clerk is to note meter readings, the condition of the property such as walls, flooring, fixtures, fittings and furniture items, whether F&F labels on soft furnishing are present and whether heat and smoke alarms and carbon monoxide detectors are in working order.
So, what? I hear you saying.
"I just thought about the stuff I keep in the car: replacement batteries, charging cable for my phone, a change of top and leggings, a small towel, dry shampoo and a hair brush, amongst other things. I could tell you the story of THE FRIDGE that meant I was very glad to have a change of clothes. And what to say of the house where the tenant left the heating on so high that in the end I had to reach for the towel and dry shampoo!" recounts a member of the AIIC.
"One of our clients asked us to carry a ladder to every job in order to twist non-working light bulbs to see if they are just loose or actually blown. They also asked us if we were prepared to change the batteries of the smoke alarms whilst on the job, so we now carry spare batteries too!" says another.
Properties very in size and style depending on the area. In some areas, buildings are more traditional with very high ceilings and double height stairwells.
This may complicate the job of inventory clerks, who are instructed to read and note the expiry date on smoke alarms from a sticker usually on the side of the alarm. Where using a ladder may not be possible or may be deemed too risky for health and safety reasons and insurance cover purposes, the selfie stick is invaluable, especially in unfurnished properties where there is nothing to stand on to gain height.
"On a few occasions, alarms are situated more than 4 metres high making it impossible to reach them even with an extended pointer. I say as much in my report and add a photograph for the landlord and agent to see" explains another member.
Photographs may, however, not always show the issues inventory clerks are reporting on as it is difficult to show damage unless it is a major problem. When photographs are used in a dispute, they need to be in high resolution and of a reasonable size.
Short days make the task especially troublesome so Landlords and Agents should book inventory reports in the day light for best results.
On a positive side, photographs are normally only used to back up what has been reported.
"My very best was a retro-fitted water meter under a sink. Fitted upside down, facing the back of the cupboard! I took a picture of the back of it and recommended the Landlord use his Spidey Senses to read it" jokes a member of the AIIC.
The good news is that there is no legal requirement to include photographs in an inventory report but AIIC members like to include them as supportive evidence. To be able to cover everything, one member took 346 photographs for a 2-bed furnished inventory, 5 rooms plus hallway.
Part 2 - Hidden Treasures
Meter readings are an important part of the inventory. They help moving in tenants and landlords of empty properties to confidently deal with discrepancies reported by the utility suppliers.
"I have my arachnophobia (the real thing, diagnosed and everything) under control-ish! But OMG! I hate opening water meter covers. Gas and electricity boxes are bad enough! There is always at least 1 web-with-resident at the top, more below! The landlords I work for think it is funny. Landlords just look at me as though I have lost my mind (to be fair they are probably right) and I do find it a bit daft, myself" tells an independent inventory clerk.
"I find the only way to take a picture of a water meter is to lean completely over it, blocking the sun, then drop my arm into the recess and let the auto focus do the rest. This provided that the water meter is not covered by a HUGE ants' nest, water, rubbish or, typically, by a car parked over it" interjects another.
Water meters on public areas, such as footpaths and highways, are maintained by the relevant water company. Inventory clerks attempting to read water meters located in the pavements are responsible for any damage they may cause to the water meter itself or injury they may cause to other people in the process of reading the meters.
Zane observes that when AIIC members cannot read a water meter, but can locate it, they are always advised to take a photograph so that their agent and landlord can clearly see why. Clerks should also ask their instructing principle for the exact location and the meter reference number at the time of booking. This will enable them to identify the right meter where no flat labels are applied, especially in blocks of flats.
Part 3 - Check outs: The day of reckoning
It is surprising how many tenants go ahead with changes to the property without the landlord's permission. Even when a standard tenancy agreement carries a clause where Landlord's consent must not be withheld unnecessarily.
"The fact is, whether rented or owned, a property is a home. It is therefore understandable that tenants have a sense of ownership towards the property they live in. In reality, it is a false sense of ownership, which may cost them, and the landlord, dearly" says Zane.
But there are times when inventory clerks must find a neutral ground that is both tactful and respectful.
"I have just completed a check out where the tenants had been living for 6 years. They had a pet dog, which died during the tenancy and they buried in the back garden with a small concrete marker stone with the pet's name and dates etc. I left it as was and just commented at the end of the report that the grave was present" recalls an AIIC member.