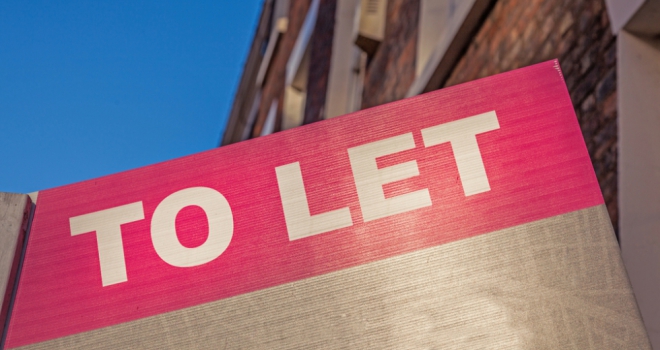 The Office for National Statistics defines a rental property as affordable as long as the cost of renting doesn't exceed 30% of the household's income.
The specialist rental platform analysed the current cost of renting across each postcode in England and Wales, as well as the average household income, and found that 69% of areas are classified as affordable based on the ONS definition. This does, however, mean that 31% are unaffordable.
Across England & Wales, the average annual rent is £12,763 and the average annual household income is £43,341. Therefore, rent accounts for 29% of the average household income, meaning many may be pushing the boundaries of affordability within the sector.
Regionally, rent is most affordable in the North East where it consumes just 20% of the average household income of £35,774.
In Yorkshire & Humber, rent eats up 22% of annual income followed by the East Midlands (23%), North West (24%), West Midlands (25%), and Wales (26%).
Even in the more expensive regional markets, rent remains just about affordable. In the East, South East, and South West of England, average rent ranges from £12,000 - £15,000 and equates to 30% of household income in each region.
The only region where rent is unaffordable is London. While the average income is a handsome £54,194, rent consumes 40% of this with an average annual bill of £21,439.
Ocasa then analysed the rental market across England & Wales at postcode level and found that 31% of postcodes sit above the affordability threshold whereby rental income accounts for more than 30% of household income.
There's no surprise to find London is home to all ten of the most unaffordable places in the country with the worst offenders being SW1 (77%), WC2 (74%), and W2 (73%).
The least affordable area outside of London is the BN2 outcode area of Brighton & Hove where rent eats up 60% of annual income.
The WR2 postcode in Worcester is the most affordable pocket of the rental market, where a year's rent costs just 15% of the average household income of £41,900. This is followed by DN21 in Gainsborough (15%) and TS26 in Hartlepool (15.%).
Jack Godby, Head of Sales and Marketing at Ocasa, commented: "It's reassuring to see that the topline cost of renting remains theoretically affordable for the average household but it's fair to say that this probably isn't the reality facing many at the moment, as the cost of living crisis is putting a real squeeze on our finances.
"The cost of rent alone might not break the bank, but once you add household bills and travel, it equates to quite a considerable sum for the average household and millions of people are currently struggling to cover these costs."