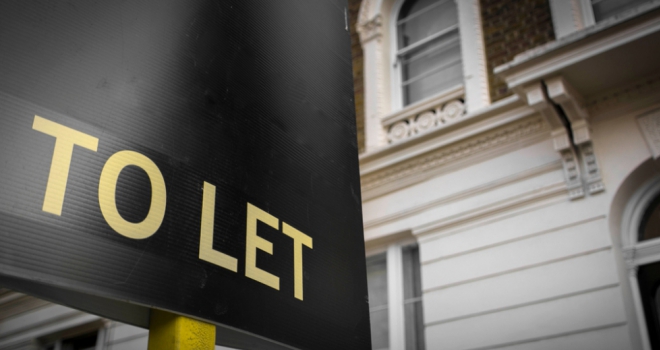 With property prices up 10% in the last year, interest rates on the rise, the cost-of-living biting, and lenders tightening their criteria, first time buyers have rarely faced such difficulties in getting on the housing ladder.
This could go some way to explain why 20,000 first-time buyers chose buy-to-let properties rather than buying a home to live in last year. Independent finance broker Norton Finance has reported a 5% increase in the number of buy-to-let applications from first-time buyers in the 12 months.
These first-time buy-to-let-ers are all new to the property market, and rather than buying the first-time home of their dreams to live in, they are instead getting a foot on the property ladder with buy to let investments.
Paul Stringer, Director at Norton Finance, notes: "The trend of first-time buyers looking for cheaper properties as a buy-to-let investment is gathering steam."
Why is this happening?
Shortage of properties - By making a buy-to-let property their first move into the property market, first-time buyers aren't constrained by their own requirements in terms of the number of bedrooms they need or the location of the property. They can instead choose to make an investment that they can afford earlier than purchasing their own property.
Profit from rental income funds rent on lived-in property - Profit from rental income from the buy-to-let property is reported as subsidising first-time buyers' lived-in rental property or set aside for a deposit for a future lived-in property. All this whilst capitalising on the current rising value of the buy to let property. It means a foot on the ladder, even if it's not a lived-in property.
Inflation - With the average property price in the UK increasing by 10% in 2021, deposits aren't going as far as they used to. Add to this low-interest rates on savings, and all in all it's harder to generate deposits needed for the dream first home.
Facts and figures
A record 409,000 first time buyers were registered in 2021
The average price of first-time property purchases was down by £12,600 in 2021, decreasing by £12,600
There are a staggering 2.65 million landlords in the UK
4.4 million rental properties
The average landlord owns only 1.7 properties
275,600 buy-to-let mortgages⁵ were approved in the 12 months prior to February 2022, the highest figure since 2016, and an 83% increase on 2020
What issues might first-time buy-to-let-ers encounter?
While investing in a buy-to-let property may sound like the perfect opportunity for first-time buyers to get on the property ladder, there are aspects of the buy to let market to keep in mind before committing to a purchase.
Stamp Duty
Whilst primary homes under £300,000 are exempt from this tax, any property purchased as a buy-to-let is subject to the standard home mover stamp duty rates.
While buy-to-let property is no golden ticket to wealth, the surge in interest we're seeing in this form of property purchase suggests that buy-to-let could be the new first step on the property ladder.
Mr Stringer adds: "Two trends we're seeing in this year's housing market are increased mortgage costs thanks to rising interest rates, and the slowing down of property price growth. More expensive mortgage repayments can eat into profits from rental income, and slower property price growth could mean investors see a smaller return on their investment than they would have hoped.
"As for the buy-to-let market itself, while many people would purchase a less expensive property to rent out, the fact that lenders often want a minimum mortgage LTV (loan to value) of 75% means that a 25% deposit on a cheaper property is potentially no more accessible than a 10% deposit on a more expensive one that would be lived in rather than rented out.
"Don't forget all the extra costs like legal fees and insurance, along with the upcoming changes to EPC rules which might mean your property needs investment to bring it in line with new laws coming in 2025."