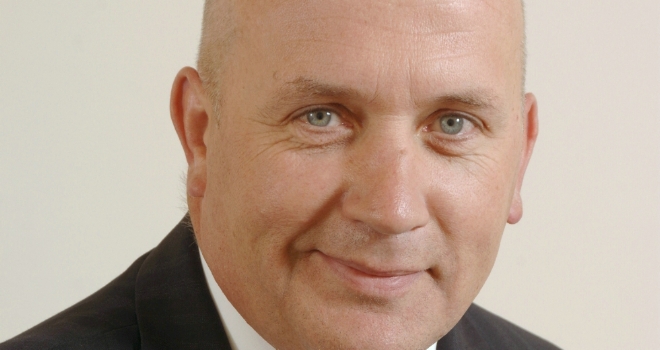 There are many measures on which you can judge the health of the UK housing market – indeed it might be said that we can't move for statistics purporting to show us just what is happening in the market at present and how this is likely to play out in the future.
The fact that the Brexit negotiations/exit put a unique perspective on today's (and tomorrow's) market might be lost on some however what else can we do but live in the here and now, and hope that those charged with this process somehow get it right. We live in hope, but I wouldn't stake my house on it.
Anyway, agents will be able to tell you only too well that the market has been suffering from a lack of supply for some time, and that (regardless of where you are in the country) this has made for incredibly challenging conditions for many. That said, there has been some interesting data recently that – when it comes to listings – might show the market has turned a corner in recent months albeit from a relatively low base.
Recent statistics from HouseSimple.com suggest just this – it argues that property listings in the UK were up by a fifth in September, over August, and a significant 44.4% up in London. Whether agents themselves across the country are feeling any 'benefits' from this is another matter, but certainly the more property on the books, the better, and this mood music appears to be very different from what we've been hearing up until relatively recently.
From a South East perspective – where the bulk of our own business is written – these statistics do appear to chime with what we know about the market. For instance, we record property listings from the large, independent agents in our locale and our ones for August show the same increases mentioned above, although perhaps not as strong. In August 2017, our figures show listings were 16% up on the same month in 2016, while in the year to date listings were 5% up. September continued that trend upwards – 3% up on September 2016.
Now, admittedly these are not spectacular increases and I suspect our agent partners will not be jumping for joy at such modest rises but, as mentioned, it is a better situation than we've tended to see for some time and is perhaps a sign of a number of themes that could be emerging.
Firstly, there has been plenty of speculation about what might happen with the private rental sector, in particular landlords who might only have small numbers of buy-to-let properties putting them back onto the market in order to extricate themselves from it. This is because of the impact of recent measures, specifically the cut in mortgage interest tax relief and how this will incrementally, over the next few years, mean a potential cut in profits. The argument is that 'amateur landlords' specifically are looking to sell up especially if they've owned the property for a while and can therefore make money on the sale.
There are no specific numbers on just how many landlords might be taking this route but there has (of course) been plenty of speculation that large numbers would do this. Again, we can't categorically say that this is responsible for the increase in property listings but I don't doubt that some landlords will be weighing up the money they used to earn from their properties, against what they might earn now and in the future, and think this would be a good time to offload those properties.
The other theme that we might be seeing is the simple fact that we (could) be building more properties and this is adding to overall supply. It's been such a long time since supply of new properties did anything but flatline – and this might be something of a false dawn again here – but the new listings could be made up of new-builds and the like. Certainly, the Government's announcement that it would add £10bn of new funding to the Help to Buy scheme is going to keep this process going and will certainly please builders who want to ensure that buyers are available for their properties. Whether we can lay an increase in listings at the door of increased building is however still a moot point.
Finally, and here we might be back to Brexit again, is the notion that people are fed up/can't afford to sit on their hands anymore. I suspect the referendum vote last year accounted for large numbers of potential sellers simply staying put while they weighed up what this would mean and how it might impact on them. Over 12 months on, the sky has yet to fall in and people might be thinking more along the lines of 'whatever will be, will be'. With the negotiations also due to last another 15 months, they might also feel they have time to get their property on the market and be in situ in a new place, or have sold a property, before the real 'troubles' begin.
In this market, timing is everything and these culmination of factors might well be accounting for that property listing rise. The big question will be whether such a short-term trend can translate into something more meaningful over a longer time frame. My own feeling is that the rest of 2017 and 2018 could continue in this vein, but the situation might change when we see the full implications of any deal for Brexit, the closer we get to 2019. In that sense, for agents at least the advice would be to make the most of any increase in supply they're currently seeing – it might not last too long.