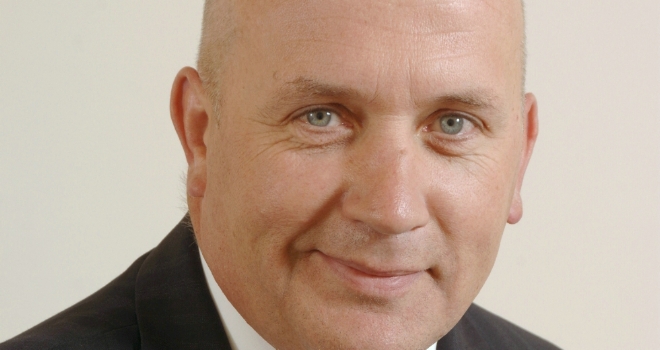 The interconnectedness of the housing and mortgage markets is always a source of wonder to me – especially when many parties appear to be in a constant state of 'battle' with their counterparts
It's also interesting to see just how different the mind-sets of each party can be, whether that be estate agent, mortgage broker, lender, valuer, surveyor, conveyancer, you name it, I'd almost guarantee that each one of those professions feels incredibly different about the overall market, their position in it, the state of their sector, and how it might perform in the 12 months ahead.
Take, 2018, for instance, the dawning of a new year should – we might surmise – bring with it an increased confidence and positivity about what is to come. Do you feel this way? Are you confident about your prospects this year? I speak to many estate agents and, I'll be honest, I don't always get the impression that they believe 2018 is going to be a stellar year for them.
Which is not to say of course that many agents aren't doing very well and won't do very well this year, but the 'mood music' at present across the entire industry, particularly in the high-street space, doesn't appear to be that upbeat. Why might this be? Well, clearly there are a number of factors weighing rather heavily on the sector not least the number of homes coming up for sale, the supply-side issues afflicting the housing market in general – a culmination of many years where the market was incapable of ensuring supply kept up with demand – and then there are the competitive factors within the agency world, not least the proliferation of online agencies and the market share they have taken.
That would seemingly be plenty to weigh on the mind of even the most optimistic agent, however at the same time there are clearly opportunities being forged and taken, and each week I meet with agencies who expanding their range of services, plus their operations - particularly when it comes to adding to the branch network. However, one suspects for every forward-thinking, independent operation that is able to move in this direction, there could be other smaller agencies that are currently running to stand still.
In a sense, the market issues being confronted by agencies remind me a little of what the mortgage intermediary sector has been going through. Clearly, post-Credit Crunch there was a severe cull in the number of advisory firms, and the sector took a number of years to, firstly, stop falling in number, and secondly get to a position where it was able to start growing. I get the sense that market forces are conspiring to do just the same in agency land, and as online entities take market share, we'll see the number of high-street operations begin to fall, if it's not already following this route. The question is whether agencies can then forge on ahead?
After all, the 'comeback' for advisers has been rather spectacular, helped in no small part by regulatory interventions, such as the Mortgage Market Review, which made it much more difficult and costly for lenders to sell product direct, and put the ball firmly in the intermediary court in terms of mortgage distribution. However much lenders might wish to return to those days where they sold 50%-plus of their mortgages via direct methods, they don't appear to be coming back. Indeed, the current estimate of 75% market share for intermediaries may well continue to grow, especially as advisers can continue to target those who might have considered going direct to their lender via 'robo advice' type propositions.
There is currently a significant debate in 'mortgage broker world' around the use of robo advice, with some suggesting there is no customer base for them, or that they are somehow a step down from a 'human adviser'. However, my view is much like it has been for the agency sector, in that you should have as many 'shopfronts' as possible when looking to secure potential customers – and that not every customer is going to want to walk through the door and see you, so why not make sure you open up as many routes to your service as customers would wish to use?
I read a tweet from a broker recently bemoaning the launch of a robo mortgage advice proposition, suggesting that soon she would be the only adviser who preferred to see clients face-to-face, rather than with a screen between them. This appeared to be completely missing the point – it shouldn't be about how she prefers to deal with customers, but how they prefer to deal with her. The fact that the company behind the robo proposition also has an office, does face-to-face/telephone/live chat/e-mail advice, appeared to be completely lost on her, and means that they are covering off her 'preferred market' and all others.
So, my advice is not to be too despondent about the marketplace – there are of course (as always) some major challenges to overcome. We haven't even mentioned Brexit. But at the same time there are clearly opportunities to get it right and to widen your service offering in order to appeal to the largest number of customers possible. The online threats are not going away but having an online proposition allows you to compete on both sides of the fence. It's a question of not putting all your eggs in one basket but making sure your proposition spread gets to as many as possible. Best of luck throughout 2018.