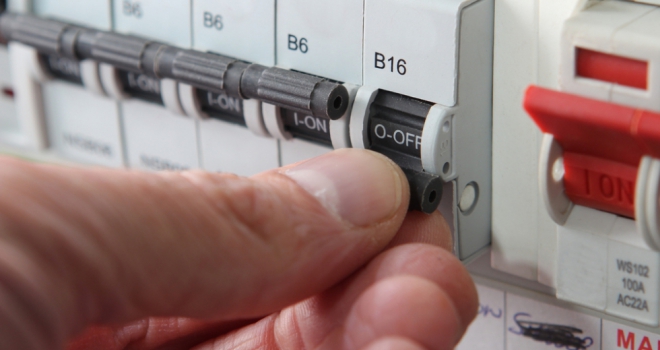 If you are a landlord with tenants, or who has an empty house or flat that you're hoping to rent out, it's vital that everything in the home is in perfect condition to prevent against any liability for problems that might arise.
That includes the electrical wiring of your property, for which you need to perform what's known as an Electrical Installation Condition Report (EICR).
Fran Smith, Portfolio Manager at regulated property buyers, LDN Properties, answers some commonly asked questions regarding EICRs.
What is an Electrical Installation Condition Report (EICR)?
The UK government has enacted the Electrical Safety Standards in the Private Rented Sector (England) Regulations 2020, a law that mandates landlords must have their wiring and other electrical installations in their rented houses and flats inspected and properly tested by a qualified person at a minimum of every five years to ensure their good working order.
The government formally issued the requirements on June 1, 2020, with an effective date for all new tenancy properties one month later on July 1, 2020. The same mandate will apply to existing tenanted properties starting on April 1, 2021.
Whichever qualified person inspects the property will write a report detailing the state of electrical installations as either unsatisfactory or satisfactory, as well as providing that person's conclusions on whether the home is safe to use "as is" without any remedial work, or whether some corrective action must be taken by the landlord to address any problems.
What are landlords' obligations with EICRs?
The EICR rules mandate that landlords must have a qualified person conduct the electrical installation review at a minimum every five years.
If you are a landlord you should review the EICR very closely to see whether there are any changes that you will have to make to your property and whether the qualified person has discovered or highlighted electrical problems that may pose serious safety risks. The report should outline corrective steps to take if any such negative issues are discovered.
Who gets copies of the EICR once it's complete?
Landlords must give a copy of the EICR to their tenants no later than 28 days after the inspection has taken place, and it's important that you be open and honest with tenants about any problems. It will be much less hassle for you to admit any issues upfront following the report and have them fixed, rather than hiding them from tenants and then a dangerous electrical malfunction happens that could cause you far more time and money to resolve.
If you own a house or flat that is for rent but not does currently have tenants, you must still comply with the EICR requirements. Should any potential future tenant ask for a copy of this report, it is your duty to supply it to them. Again, honesty and openness will be your best approach and you should alert prospective tenants of any electrical problems with the building, as well as detailing your plans for pursuing corrective work to fully resolve the issue.
Your local authority is also entitled to a copy of your EICR, and if they request the report then you will have seven days to provide it to them. It's essential that you comply with any requests
for the report from your local authority because they have the power to enforce corrective work to fix any electrical problems that the qualified professional might have uncovered.
Are there any penalties if landlords don't comply with EICR requirements?
You must comply with the requirements of the EICR rules because if you are a landlord and you do not obtain one of these reports - as well as completing any corrective work that the EICR has concluded is necessary to undertake - before a new tenant moves into your property, you could be liable for fines that can be as expensive as £30,000. The fine will be imposed by the local authority as detailed in the Housing Act 2004.
In addition, your local authority has the power to mandate you take corrective actions at the rental property in order to fix any problems that the EICR might have found. This will happen if you take no action to resolve such issues, so it's important to study the report closely and make sure you are following all the steps outlined for how to address any electrical flaws. Should you receive such a directive from your local authority you must then undertake the work within 28 days, although the timeline can be much shorter for urgent or emergency work.