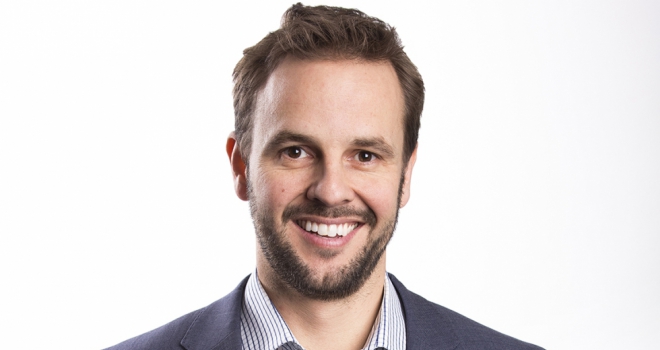 We caught up with Scott Bozinis, CEO of InfoTrack
PR: How did you get into the property industry?
My parents were land title officers in Australia so property is in my roots, although, I started out in technology, studying and working as an engineer within the oil and gas tech sector. However, I also had my own personal software project, FileTrack, which was eventually acquired by InfoTrack. I joined the team in 2010 as CTO, and then moved to England as the company's CEO in 2015 to open the first overseas office in London.
PR: A lot of people are still wary about proptech, how do we overcome this?
Technology is transforming how we live our lives – but it's yet to be fully adopted in conveyancing. In fact, we recently released Home Moving in the Age of the Consumer, a research report that looks at the changing conveyancing market and 21st century consumer expectations for conveyancers. We found that consumers are now demanding technology that allows the conveyancing process to move faster and smoother, with 36% stating that they'd like to the ability to track progress of searches and property purchase, online.
As well as consumers, HM Land Registry is also showing its interest in proptech with Digital Street, part of their recently released strategy. The research and development project is exploring how technology can revolutionise land registration and conveyancing in the future. HM Land Registry are working to 2030, but I believe we also need to think about what's in the now. We're already seeing increasing numbers of solicitors and conveyancers adopting InfoTrack, demonstrating an appetite in the market for unique and innovative digital platforms on which to conduct their conveyancing process.
These are all positive steps in proptech's favour, but there is still some reticence within the conveyancing community. This is commonly centred on fraud – and this issue needs all parties involved in a property transaction, including lenders, to work together to combat the threat. Regulators need to be creating forward-thinking guidance on proptech that considers how the latest technologies can aid a solution.

PR: What does InfoTrack do differently compared to its competitors?
We're the only provider to offer a single place for everything a conveyancer or property lawyer needs to complete a transaction, online. From managing their post-completion tasks (SDLT & AP1 submissions) to Title and Property searches, indemnities and AML, as well as services for the corporate market, including searches to find information related to companies and individuals. Our workflow tools are built to be enjoyable to use but also to ultimately increase efficiency within law firms, including the ability to sign documents electronically and visualise data at the touch of a button. Powering this extensive suite is our highly intuitive technology – which brings the benefits of pre-population, and user friendly interfaces that require little, to no training.
Uniquely, we also offer post-completion on a property in under five minutes, where this usually takes up to an hour per conveyance. As the only provider to offer both the submission of the SDLT and AP1 forms with a direct connection to the Land Registry, this connection and the use of pre-populated data, brings time-efficiency as well as a huge reduction in requisitions and cancellations.
Our platform is incredibly dynamic, and is flexible enabling it to be updated with releases every day. That allows us to implement new products, features and updates rapidly, making us a responsive and reactive partner, guiding our customers into digital. It is also the reason why we now service more than 1,000 clients in just over 2 years.
PR: What would you say are the main issues facing conveyancing firms in 2018?
2018 should be a year of transition for conveyancers. From car insurance to package holidays, home movers are used to real-time comparison sites to find the best price, and near-instant service, and so too expect that from their home moving process. With this shift in consumer behaviour, conveyancers need to focus on providing exceptional customer service, especially as 55% of home movers feel misinformed regarding their transaction.
Conveyancers have to also battle with the fact that over half of consumers are doing their research first before committing to a conveyancer, with more and more home movers wanting a conveyancer who uses digital methods to communicate. This clearly illustrates a need to embrace online channels quickly if conveyancers want to stay competitive.
To help address these issues, conveyancers should consider the latest proptech offerings as part of their 2018 digital strategy. The adoption of the right technology can help to stay ahead of competition, provide a flexible service, and improve inefficiencies in administrative workflows. According to our recent research 35% of consumers stated that they'd pay more for a service if it ensured that they received a premium customer service. There's clearly a market requirement for conveyancing firms to utilise the latest digital tools to their advantage and provide a top-class service.
PR: How does the UK property market differ from the Australian market?
Australia is a different market but there are learnings that can be applied to the UK when it comes to the adoption of technology. Electronic settlements are already being embraced, removing the face-to-face element. Contracts are also being exchanged digitally, with InfoTrack Australia being used for the first paperless property transaction back in 2016. Unlike the UK, government bodies are set up in a way that enables them to operate a more digitally based solution and being a younger country, it's easier to ensure land is registered. On top of this, there's much less concern over fraud, and offers on property are binding, which can make the conveyancing process more straight-forward.
PR: What are InfoTrack's plans for the next 12 months?
Within a short timeframe, we've already got 1,000 UK firms now using our technology. So, in the next 12 months we're looking forward to continuing to drive our digital solution.
It's very much our opinion that this market has for too long been let down in terms of the conveyancing technology. There's a duty for tech providers like InfoTrack to offer paperless solutions. Home movers are simply not satisfied with the amount of paperwork or the methods of communication, and it's our role to empower the conveyancer. Our year ahead will be focused on combatting this situation using electronic signature tools and communication portals.
That then delivers affordable technology to firms that enables them to compete, without having to continuously invest and maintaining their own technology. It's this approach that will position us as the go-to information exchange.