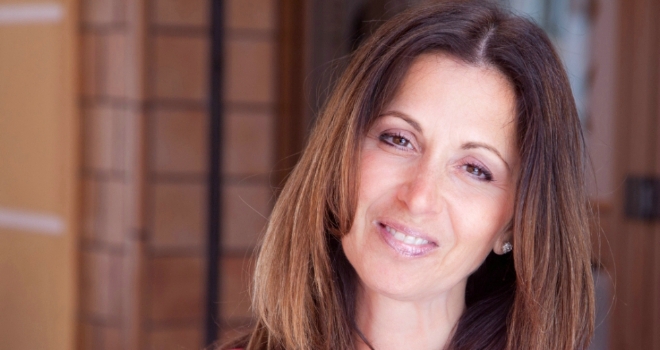 We caught up with Rochelle Trup, Finance Director of property management specialists, Arthur.
1. What does Arthur offer estate agents and property managers?
The goal of Arthur is to simplify the process of property management. The software was developed by property managers, for property managers. Arthur was designed to allow a group of interconnected people, to converse, through apps, with ease. The software makes the job of a property manager simpler by giving them a 'one-stop-shop' for everything, automating a lot of the daily tasks they dread and allowing them to manage from anywhere they have internet. Ideally suited for single and multi-unit properties, dealing with HMO's, student accommodation and social housing together with agency and self-managing landlords. Arthur also gives tenants peace of mind.
2. How is Arthur different from competitors?
Whereas some software's simply act as a point of call to see what tasks must be completed each day, Arthur actually actions the events for you, ensuring all connected parties keep up to date in real time. Arthur is the first product that connects all parties with an interest in a property together in one space. Whereas many estate agents and property managers use a multitude of software's to do individual tasks, Arthur does more than one thing: dealing with maintenance, financials, tenant information, the list goes on. Furthermore, where we recognise Arthur was not designed to do something, we integrate with software's that do! E.g. Xero for full business accounting and Signable for e-signatures.
3. Why did you set up Arthur?
We were looking for a solution to help us manage our property portfolio. Trying to juggle a full-time job and manage our properties had meant that our work-life balance was distinctly leaning towards work, not life. To this end, we tried a few different platforms but nothing offered what we needed. To that end, Marc Trup and I decided to give David Cummin a call and get the ball rolling on our own system, Arthur. We wanted something that would encapsulate all we needed to effectively manage our portfolio from wherever we were, having coffee, at home, on holiday, wherever. By the middle of 2014, Arthur was born.
4. What do you love about the property market?
Property is a solid investable asset that always creates revenue generation. I love the fact that I own my own business and I'm in a position that enables me to run my portfolio how I want. Arthur enables me to see everything but allows me to concentrate on my other passions. Furthermore, I love the fact that by creating Arthur, we're helping thousands of people - property managers can provide a better service which is then passed on to their tenants, landlords and anyone else involved.
5. What do you hate about the property market?
One thing I do not like about the property market is how the law always feels stacked against you, as a landlord, when dealing with a problem tenant. Arthur can be useful here, serving notices, giving warnings, offering a detailed list of what happened when etc. However, I am often frustrated by many who are worried about making the change to using a property management software instead of the traditional spreadsheets and phone calls. I'm as nostalgic as the next person, but at some point, it's time to move forward.
6. What do you think are the major challenges in the property market in the next 12 months?
The most obvious answer to the question is Brexit. The ramifications to the property market of negotiations to leave the European Union could be huge, they could also be minimal…nobody truly knows. Something that is potentially more likely to occur is the breakdown of the property buying market as we know it, due to stamp duty. In a period where there is a scarcity of housing and prices are increasing, the addition of another tax on houses could lead to very few people being able to buy. Furthermore, with changes to agency fees, it's becoming more expensive to run a portfolio, and harder. These two issues combined with whatever Brexit brings could mean we're in for a bumpy ride.