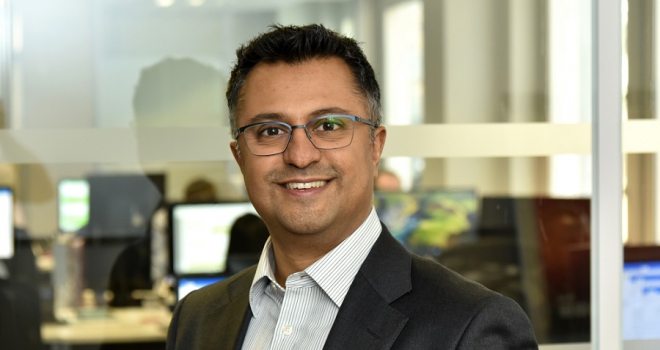 We caught up with Jatin Ondhia, CEO of Shojin Property Partners
PR: Why did you set up Shojin Property Partners?
JO: In 2009, my business partner and I decided to go into property development in order to help individuals to invest their money and earn a more attractive return. We wanted to make property investment more accessible to everyone. With interest rates so low, you are no longer making money by having it sit in a bank. We wanted to give individuals the opportunity to invest across the entire property spectrum, not just buy-to-let, especially given the government clampdown on buy-to-let investors.
There are so many other opportunities in property that people are not even aware of. In the old days most people would invest in a Buy-to-let and that would be enough. While BTL has had a great ride, the government is now firmly trying to remove the individual players from this space and they want to institutionalise it.
PR: What does Shojin Property Partners offer investors?
JO: From as little as £5,000 minimum investment we offer individuals an armchair investment by identifying and assessing property investment and development opportunities. We are one of the few crowdfunding investment companies to have a full development team in-house, so we can assess the risks in each project to a much more granular level. The projects that meet our stringent criteria are presented to investors through our crowdfunding platform. We enable people to put their savings to work so that they can enjoy the proceeds while reinvesting the capital.
PR: What makes Shojin Property Partners different from the competition?
JO: Firstly, we align our interests with our investors by co-investing in each project. We then oversee the project on behalf of all investors to make sure it stays on track. We don't take fees upfront, nor take any management fees, but rather share the profits at the end. This makes us real partners rather than brokers.
Secondly, Shojin is the only platform that offers investment opportunities across the entire property spectrum. This includes investment in residential and commercial rental portfolios, through to bridge and mezzanine funding, through to equity investment in property development projects. This way, investors can truly spread their risk and invest in a range of products that reflects their own requirements and risk appetite.
PR: What do you think are the main challenges for the property market in the 2018?
JO: There are the usual jitters around Brexit which everyone worries about, but this uncertainty has created opportunities for some and investment into the property sector is still incredibly high. This is particularly so in the many parts of the market that continue to perform well, simply because of demand. Offices, housing for first time buyers, student accommodation, senior living, etc. There are still plenty of opportunities.
Interest rates are expected to go up, but we feel this will be gradual and, while it will have an impact, we don't think that is going to be the killer in the market.
The one we do worry about is how Brexit will impact the labour force in property development. If the government prevent people from coming here to work in the building industry, then development costs will rise, which in turn will slow down development and the government will have scored a massive own goal. Given how much the government wants to encourage homebuilding, they need to make sure they don't shoot themselves in the foot with an overly-tight immigration policy.
PR: What do you love about the property market?
JO: Property is something tangible that always has value. It's quite easy to understand and most people feel confident investing in something that is backed by property. Given how much opportunity there is in property, it is the perfect product for people to invest in. Too many people don't manage their investments very well so we are hoping that investment in property, which is something familiar to almost everyone, will be something they are drawn to and will enable them to put their money to work better than leaving it in the bank account.
PR: What do you hate about the property market?
JO: Hate is a strong words, but one of our biggest frustrations is the planning process. On the one hand the government say that they want more housing, but on the other hand there is significant NIMBYism ("not in my back yard") which prevents local housing officers and councillors making sensible decisions. Until this is resolved, there will continue to be a shortage of housing and unfortunately, I don't think it will be resolved any time soon. From an investment perspective on the other hand, you have a scarce resource which is gaining value due to lack of supply. So property owners get richer. No wonder they are so quick to prevent development in their neighbourhood!