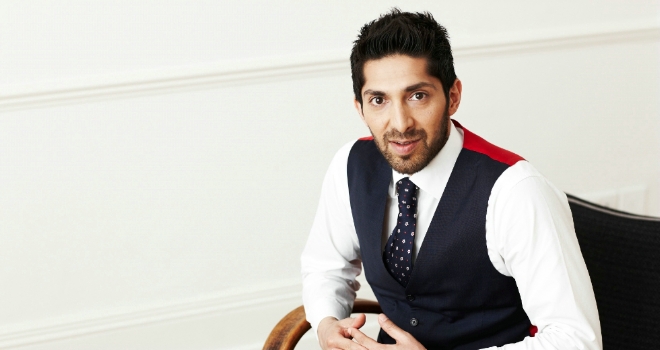 We caught up with Faisal Butt, founder of private equity boutique Spire Ventures, proptech venture capital firm, Pi Labs and Hamilton Bradshaw Real Estate which he co-founded with former Dragons Den star James Caan.
Faisal currently sits across three property platforms that he has co-founded or been the first investor in, including Spire Ventures, Pi Labs, and 90 North. 90 North now has c. $1.5bn assets under management, with offices in London, Chicago, Sydney, and KL. He and the Pi Labs team recently raised $10m for Pi Labs, Europe's first and most active PropTech venture capital fund, with high profile investors including Nick Leslau.
His portfolio company Accouter (another business he invested in with James Caan) supplies furniture to some of the largest developers in the UK, including Berkeley Homes and Barratt Homes.
Over the next five years, he says that he wants to invest in 20 conventional property start-ups via Spire Ventures, and over 50 Proptech start-ups via Pi Labs, all while growing 90 North to £5bn assets under management.
1. How did you get into the property industry?

I got into the sector in the UK by backing a start-up called 90 North, which since I invested in, has gone on to build a property portfolio of $1.5bn in the UK, Europe and USA. I've also grown up in a property family, so you could say I have the "dinner table MBA" by listening to my Dad talk to his tenants and contractors.

2. Some people in the industry are wary of Proptech, what would you say to convince them otherwise?

Airbnb, the greatest success story in proptech, was just a start-up in 2008 and is now valued at over $30bn. This is a real and tangible example that when you get it right and find a solution that addresses the needs of people, you can build a big, global business in this space relatively quickly.
3. How has Brexit and the current economic climate affected business?

I haven't seen any impact on any of the proptech businesses I've invested in or am involved with. My traditional property businesses have also not been impacted - this is because some of my UK centric businesses like 90 North have diversified and have also set up US and Europe offices that compensate for a slowdown in the UK.

3. What was your biggest property mistake?

I backed a team in 2013 that I wasn't 100% convinced on. I should have trusted my instincts. At the end, the venture didn't work out. This is a mistake I wouldn't look to repeat.

4. What advice would you give to someone who was trying to break into the property industry?

It is an old boys club and not easy to break into. I would suggest you either try an industry focused investor like Pi Labs (for proptech) or Spire Ventures (for traditional property companies).

6. What property headline would you most like to read next year?

"UK property industry embraces AI with rise of Artificial Intelligence platform, Ask Porter" (one of my latest investments!)