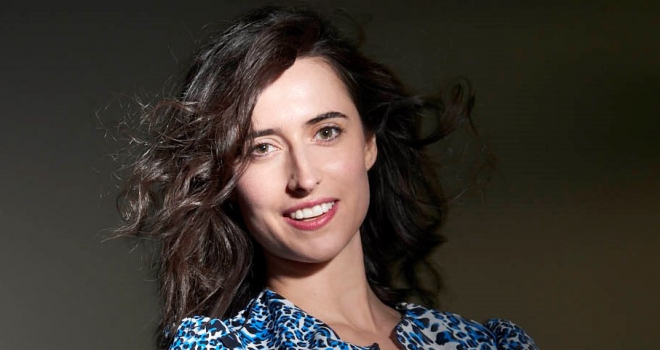 We caught up with Catherine Shinerock, Head of Marketing and Customer Support for landlord management service, ARO.
PR: How did you get into property and what is your current role within the industry?
CS: My father Simon Shinerock founded Choices Estate Agents in 1989 when I was just 4, although I must admit it was a while before I joined the business! But you could say that property is in my blood and I learnt from a young age that it represents more than a place to call home - it's a unique and rare opportunity to achieve financial security.
After a varied career, in 2009 I started work as a property investment consultant for Choices. Eventually, I left the business to gain experience in event and project management, before returning in 2017 where I worked in the fast-moving London market for three years.
However, the success and potential of ARO changed all that. ARO stands for Advanced Rent Option and very simply it allows us and our agent partners to offer landlords a full management service that includes a year's rent upfront, made possible by our proprietary Primary Tenancy™️ business model. Initially, I helped organise the launch of our pilot and was involved in the sales process with our first agent partners and for the last year I have been Head of Marketing and Customer for ARO.
PR: Has investor sentiment changed due to the pandemic, what changes have you seen in your clients investing behaviour?
CS: I think it has encouraged some smaller landlords who were already feeling pressure from the increased taxes, rules and regulations, out of the market. However, there are more investors entering the market and existing investors who can see the benefit of expanding their portfolios and adapting themselves to the new environment. In my opinion, now is a good time to invest in property, interest rates are so low and as the saying goes 'Be greedy when others are fearful and fearful when others are greedy'.
PR: How does ARO differ from other guaranteed rent schemes out there?
CS: ARO is not a rent guarantee scheme or an insurance policy. It is a unique proposition in that it is the only full management service that provides a year's rent upfront to the landlord, at no extra cost, even where the tenant pays monthly. ARO is made possible by the proprietary Primary Tenancy™️ Business model which has been developed and refined by ARO's parent company since 2008. ARO, like any conventional full management service, is available with or without a rent guarantee, which covers the landlord's rent for up to 12 months, as long as the tenant remains in the property.
If a landlord chooses not to have the rent guarantee and our tenant does not pay us the full 12 months' rent, then the landlord is liable to repay the balance. Alternatively, we can re-let and collect the rent portion outstanding from a new tenant at our discretion. However, If there is outstanding rent and the landlord decides to go in another direction with their property, they will be liable to refund us the outstanding portion of advanced rent.
PR: What advice would you give to landlords looking to invest in the current climate?
CS: Of course it depends on the individual investor's goals, but if you're looking to do it up, look close to home. Always do your research, due diligence and analysis. If you are not going to do any refurbishment work yourself, look for locations that are renting well for a strong yield, or for capital growth potential areas with planned infrastructure works and transport improvements.
PR: What do you see as the biggest challenge landlords will have to deal with in the next 12 months?
CS: I think the biggest challenge for landlords over the next year will be around what kind of relief they can afford to offer tenants struggling to pay rent and evictions, as they are taking longer than ever.
In this testing time, ARO offers landlords more protection and peace of mind than a standard full management service, as it not only pays landlords their year's rent upfront, but landlords can also take advantage of the optional rent guarantee which covers the pandemic should anything go wrong.
So ARO landlords can have the security of knowing their mortgage payments are covered and can use the money together with their savings to expand their portfolio and take advantage of other investment opportunities.
PR: What property-related headline would you most like to read this year?
CS: That the stamp duty holiday has been made permanent.