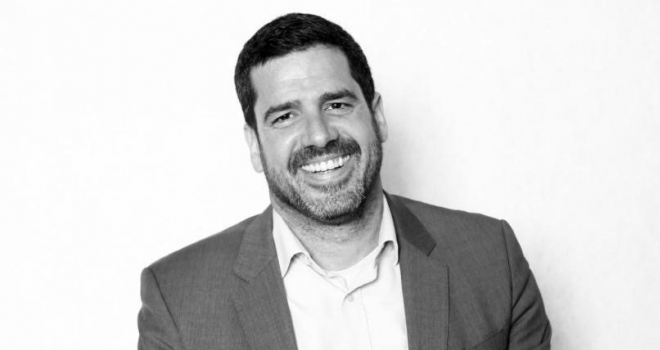 We caught up with Asaf Navot, founder of proptech rental startup, Home Made
PR: How did you get into property and what is your current role?
AN: The idea behind Home Made started while I was still working as a strategy consultant at Bain & Company, advising billion-pound multinational companies on their corporate strategy across a range of sectors, all but property. I was working 90+ hours a week while also navigating the lettings process as both a landlord and tenant. I became increasingly frustrated with the various pain points I encountered until that single eureka moment hit me - the process of letting and renting a home doesn't have to be so negative, and I can actually change it.
I took a leave of absence from Bain to trial different operating models for Home Made and raise money. Our early investors are experienced property professionals as well as former colleagues of mine from Bain & Company, so we had a lot of support from people with strong industry and functional expertise and a keen understanding of the pain points we were trying to address.
PR: Proptech has exploded lately, particularly due to the ongoing pandemic. What makes Home Made different from all the other proptech companies out there?
We differ from our competitors when it comes to our value proposition, our unit economics, and our proprietary technology.
We are providing a unique service to landlords and developers that allows our clients to generate higher net income while also simultaneously reducing bottom-line costs. With sophisticated data analytics and smart marketing, we achieve higher rents and shorter void periods on the properties we market. This is possible through citywide cross-selling tactics used to generate inorganic demand and dynamic pricing recommendations driven by live market data.
Based on our performance we have been serving some of the UK's largest property funds, asset managers, as well as thousands of private landlords, only 3.5 years following our inception.
We save private landlords 60-90% in fees on average compared with a traditional agent throughout the tenancy lifecycle. We also operate with a compliance-first mentality that protects our landlords from costly penalties for breaches of housing regulation.
Our compliance know-how and commitment to operating according to best-in-class professional standards ensures that our customers' assets are safe with us. We deliver on our promises and our outstanding team is relentlessly focused on providing consistently exceptional customer service. Private landlords and renters agree and have awarded us 4.7 stars on Trustpilot.
Secondly, the unit economics of our operating model allows us to achieve sustainable profitable growth even though we only charge, on average, a fraction of the price charged by traditional agencies. While we are growing very quickly, we also constantly maintain financial discipline to ensure that the business is viable commercially at every level of scale. We have seen a few of our competitors fall into the trap of 'growing out of business' and we don't want to make similar mistakes. Our persistence to maintain highly profitable unit economics relies on our ability to deliver exceptional results very quickly, and at scale.
This is partly achievable because we don't have to assume the costs of operating several branches, a decentralised administration, and local marketing. However, the key factor is that our streamlined operation allows us to reach sufficient scale to have our sales team completing an average of 8-10 property viewings a day, with our operations team processing a high volume of transactions per person.
Finally, our proprietary technology sets us apart. Anyone can run this model at small scale, but it gets exponentially more complicated when you let thousands of homes, each one with its unique set of circumstances, requirements, and local regulations. Our tech-enabled model only works at scale because of the in-house software we have developed. We use a mix of different platforms to support our business growth, operations, and customer journey.
For example, our proprietary landlord platform provides our clients with unparalleled transparency in asset management and smart marketing insights driven by analysis of real-time market data.
PR: Has Covid had an impact on business in any way, what changes have you had to make?
AN: We began planning for a variety of scenarios related to Covid as early as late January, once it became clear that the virus was spreading globally. We ran successful trials on eight or nine different operating models and we were in continuous operation throughout the initial lockdown. We have also had to adapt many of our processes to ensure that we are fully compliant with the changing guidelines for covid-secure viewings and move-ins to protect our customers and staff.
We have worked hard to ensure that renters can move from one safe location to another safe location in a way that is responsible and compliant. As a proptech, many of our processes were already fully digitised and we had already been providing video viewings to international renters for some time. The transition to a contactless service was therefore much easier for us than for traditional operators.
Looking at the market generally, things have fundamentally changed following lockdown. A lot of agents had a very tough time during the spring, and many are still only operating at a fraction of their normal capacity. We know this to be the case as we have a lengthy waiting list of BtR clients wanting to work with us. The market is significantly less competitive than it was prior to the pandemic.
At the same time, private landlords are in greater need of a reliable service that delivers good quality renters at a lower cost. The DIY platforms are increasingly competitive and, with many tenants struggling with affordability criteria due to the pandemic, it is harder than ever to find tenants that you know can reliably pay the rent. With opportunities opening up in the market, the success of our model in difficult operating conditions, and the attractiveness of our fee structure to cost-cutting landlords, we have experienced 400% year-on-year growth despite the pandemic.
After years of operating on the fringes of the industry, proptech has exploded lately. Are we in danger of over-innovating the industry, losing balance and building brilliant products that nobody actually wants?
Proptech has a very wide definition and, as always whenever there is a big change in any industry, companies that do not serve a need in the market will end up not succeeding. Consumers will choose which platforms they want and are willing to pay for, and many proptech players skip the crucial step of trialling their product-market fit. This means that a lot of companies have failed because they have rolled out their product without either addressing any pain points or offering a solution that is led by how customers actually want to solve the problem.
While funding allows early-stage startups to operate unprofitably for a short while they figure out their business model when you reach a later development stage the environment is far less forgiving to lousy platforms that do not deliver on the promise. We see lots of early-stage startups trying to innovate within a specific niche, but only those that deliver an exceptional customer experience and great value using a viable operating model will stay in the market.
Many players in the property industry are still resisting change, much like we saw in the financial industry following the emergence of fintech. There are plenty of large traditional agents running old platforms and demonstrating an unwillingness to change the old way of doing things, but Covid is likely to accelerate the implementation of proptech solutions across the industry. The availability of data and tools can generate significant returns at different places in the value chain across both residential and commercial real estate.
PR: What advice would you give someone who wants to break into proptech in the current climate?
AN: Necessity is the mother of invention, and challenging times such as these also represent an opportunity. Identify a key need in the market, an unaddressed pain point, and try to understand why the problem isn't being addressed. If you can't find any reason that makes sense, constantly focus on this problem instead of the solution you have in mind. The solution you come up with might change over time, but the problem will persist for the medium to long term.
Once you have your product or service, talk to as many customers as possible to hear if they want what you are offering. Are you really addressing their problem or have you fallen in love with your own invention?
Finally, surround yourself with the best possible talent - a team that can over-deliver on your promise to customers and keep them coming back time and again while also spreading the word to others.
My one note of caution would be to remember that your business has to eventually generate profits. Financing parties and operators need to be certain that the model is sufficiently profitable and that you aren't acting as a non-profit for property owners and operators. If you sell a £10 note for a £1 coin you will see significant revenue growth, but it wouldn't be a good business. The unit economics of your business has to make sense.
PR: What are your predictions for the UK property market in 2021?
AN: I believe that the residential property market is quite robust compared to other asset classes. In the medium term, I think we can expect to see a certain increase in the price of housing as institutional investors divert money that was previously invested in commercial property (e.g. retail, hospitality, office space) into the more secure residential sector, thus leading to a price increase.
I also think that some traditional players will go through mergers or shutdowns on the basis of recent financial forecasts, leading to a scenario where it is 'survival of the fittest.'
My final prediction would be that we will see increased enforcement of compliance regulation towards the end of the year. We know that rogue landlords will cut corners that compromise renter safety in order to cut costs during a recession. Local authorities will be forced to intervene more often to protect residents.