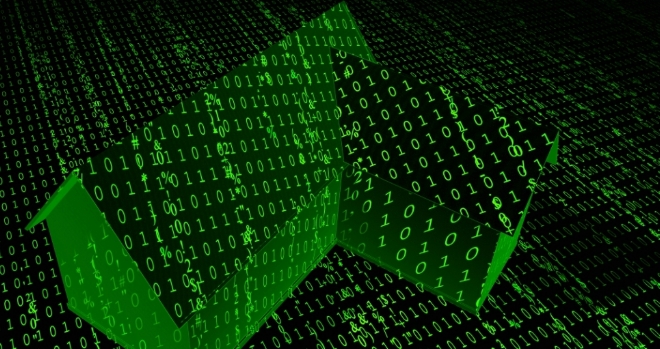 The report itself looks at the rise of the 'digital home' which includes both connected technology such as a smart thermostat that connects to a property's internet and can be controlled through a remote device, as well as digital infrastructure that is integrated into the home, such as fibre optic broadband and solar panels.
On average, UK homeowners who would spend more would be willing to pay an extra £3,310 for a new home that comes fully equipped with the latest technology, such as smart heating systems and appliances, with some even stating they are willing to spend more than £10,000 extra to own a property that is ahead of the curve.
Interestingly, the report has revealed that when it comes to choosing technology to invest in, homeowners are putting practicality first. When choosing where to spend their money, the most common technologies homeowners think they would be likely to purchase in the future are in fact those that support a home's infrastructure, such as USB connections (36%) or super-fast broadband capability (51%) and devices that save money rather than time, such as smart meters (35%) and solar panels (27%).
In the future, aside from the ever-popular fibre optic broadband, the technology that UK homeowners are more likely to invest in is a system of USB sockets throughout their home (36%), allowing fast and easy charging for mobile devices. This is followed closely by smart metres (35%) and smart thermostats (29%) that help people monitor their energy usage over time. On the other hand, appliances like smart fridges fell by the wayside, with only one in ten (10 per cent) saying they were a likely investment.
Although it might seem like something for the future, the survey has revealed that almost half of UK homeowners (41 per cent) already have some form of connected technology in their property. The most popular of these comes in the form of fibre optic cabling, allowing for super-fast internet, with a quarter (26%) of respondents already having this installed in their home.
Connected technology that homebuyers would pay extra for (by popularity)

Top 5

Bottom 5

1

Solar panels (31%)

1

Smart fridge (4%)

2

Fibre optic cable (21%)

2

Smart Doorbell (5%)

3

Smart security alarm (19%)

2

Smart oven (5%)

4

Sensor technology (16%)

3

Mobile signal box (8%)

5

Smart thermostat (15%)

3

Induction cooktop (8%)
Amanda Lamb, UK property expert and TV personality, says: "It's really fascinating to see from the Barclays Mortgages Digital Homes Report, how peoples' attitudes to connected technology are changing and adapting in the modern world.
In my years of dealing with the UK property market, I've seen plenty of trends come and go however, digital homes are really here to stay and this space is something I see really growing over the next three to five years. Whilst it will take time for it to be widely adopted by the general public, I see technology integrated in the home being a real incentive for homebuyers, so would encourage homeowners to start thinking about what they can do to future-proof their home."
Looking further ahead in time, the Digital Homes Report yields some interesting findings on what our homes will look like in the next five years. Over half (55 per cent) of those surveyed believed that, by 2020, appliances that give you reports on their energy consumption to help you balance bills will be completely standard for residential properties. This is followed closely by Cat-6 wiring in properties, which increases a home's bandwidth and allows more data to be transferred, and heat sensors that will change the temperature of a room depending on whether you're at home or not (both 43 per cent).
Whilst confusion over the range of technology in the market is a barrier for some homeowners, the Barclays Mortgages survey also found over half (61 per cent) of consumers questioned have lingering worries that an internet-connected system might be exploited by hackers to get hold of their personal details, with 58 per cent worrying that an unsecure smart network could reveal when they are away from home to potential burglars.
Regionally speaking, Southampton is currently the most tech savvy city we surveyed, with well over half (58 per cent) of homeowners having one or more forms of connected technology already present in their home. Cardiff, on the other hand, has been holding out against the future longest, at just 33%. There's also some variation in the cities' priorities when it comes to how much they're willing to pay out to upgrade their homes. The big spenders, those in York, are willing to pay the most at an average of £1,583 to live on the cutting edge – over double the national average. On the other hand, nearby city Leeds spends the least, with residents only willing to part with £585 for their upgrades.
Cities willing to spend the most for their tech

Top 3

Bottom 3

1

York

1

Leeds

2

London

2

Edinburgh

3

Newcastle

3

Norwich