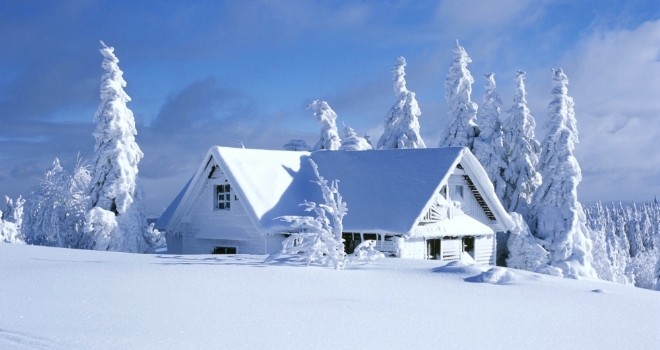 Here, seven industry experts from the Heating Installer Awards share their advice on how to do just that, and why using your trusted, local tradesman is key.
Take back control
Chris Ingram, Managing Director, Continental Underfloor, says: "Have you considered changing how you control the temperature in your home? Many homes across the UK have outdated thermostats, such as dials; installing a more modern, programmable tool will generally mean you can run the system for less time for the same level of comfort. You should also consider smart controls. Compatible with most standard gas-fired boilers, smart controls allow you to set your heating from your mobile phone, putting the power of heating back in your hands!"
Choose smart when it comes to taps
Mike Johnson, Taps and Mixers Manager, Pegler Yorkshire, suggests: "Water-saving taps can help you control the amount of water you're using in the home and therefore save you money and energy. As the tools in our homes become ever smarter, look out for taps that monitor water flow and have auto on/off functions that sense when your hands enter and leave the sink. This way, you can be sure you're wasting barely any water at all, saving you pounds on your bills.
Think about your valves
Gareth Ash, Marketing Services Manager, Danfoss, offers this advice: "A Room Thermostat and Thermostatic Radiator Valves – or TRVs – are proven to help householders cut their fuel bills by up to 40%. Research from Salford University's Energy House showed that even if a home's heating system is properly balanced, optimum energy savings can't be achieved without TRVs being put in place. If you struggle to get your head around smart controls, TRVs are a simple-to-use and cost effective way of keeping your house comfortable and warm, while also reducing the spend on your energy bills. Ask your local installer to introduce you to their range of heating controls, and you could soon see a drop in your energy use!"
Keep corrosion in check
Daniel Cheung, UK Trade Marketing Manager, Sentinel, had this to say: "High quality chemical inhibitors, like Sentinel's X100 Inhibitor, will permanently protect boilers and heating system components from corrosion and limescale (when dosed into clean systems). Issues such as small leaks and poor system design will lower inhibitor levels, leaving the system vulnerable to premature repairs, parts replacements and even breakdown, which can be costly. For complete peace of mind that your heating system is fully protected, ask your local installer to perform a Sentinel X100 Quick Test (kit available from leading plumbing and heating merchants) once a year. Easy, fast and cheap, the kit will check your inhibitor levels. If they are low, simply top-up! "
ASHPS? Ready to do the biz…
Kamlesh Vadukul, Sales Manager, Heating Solutions, LG, comments: "Air source heat pumps have become an accepted technology for providing renewable heating in the UK. In modern homes with several bathrooms, it's common to see heating demand halved and hot water demand tripled – so high temperature air source heat pumps are ideal in this scenario. LG offers its Therma V High Temperature heat pump which can deliver hot water at up to 80 degrees C. Head to partner.lge.com/uk for details."
Government funding
Steve Keeton, Marketing and Technologies Director, Vaillant, advises: "37 per cent of landlords for rented properties and social housing say addressing fuel poverty and reducing fuel bills for tenants are their key drivers when thinking about new heating installations. If you want to discuss energy saving methods with your landlord, mention the opportunity of them securing government funding to help solve this challenge. According to research, funding support remains the biggest barrier to improving heating in social housing homes, however there are a number of schemes available which might help your landlord make living conditions for you and community warmer and more comfortable."
Bust the myths
Ian Kenny, Marketing Director at Graham the Plumbers' Merchant, said: "According to leading energy experts at the Energy Saving Trust, as well as British Gas, the idea that it's cheaper to leave the heating on low all day is a myth. They're clear that you'll save energy, and therefore money, by only having the heating on when it's required. Thinking about your whole-house heating solution is the best way to approach energy efficiency, however, as the heating market continues to evolve, keep in touch with your trusted, local installer to find out about new products and best practice which can help ramp up those energy savings."
For any advice on energy saving solutions and keeping your heating system in check, you should speak to your local heating installer. If you know a local plumber or heating installer who has gone that extra mile to deliver exceptional customer, why not nominate them for The Heating Installer Awards. The awards, now in the second year, are searching for the UK's best plumbers and heating installers who continually demonstrate expert technicality and skill, deliver exceptional customer service and use the most innovative technology.

Entries are open until February 17th. If you wish to enter your local installer, or think they would like to enter themselves, head to www.heatinginstallerawards.co.uk.