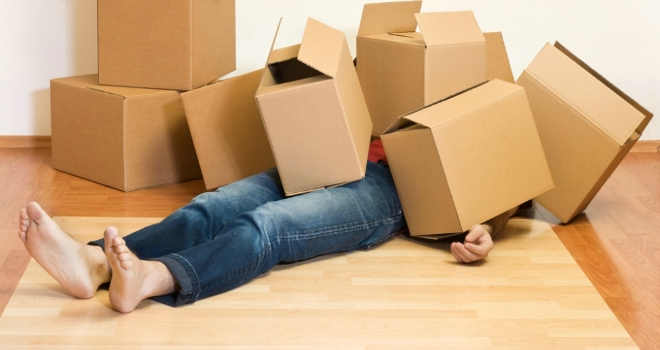 Moving home has long been cited as one of life's most stressful events. However, according to a new study, the additional requirements of social distancing and other pandemic based procedures means it has become even more fraught.
According to the respondents of new research by home setup service, Just Move In, 52% of the nation feel moving home is one of the most stressful life events with 28% finding it more stressful than getting married, going to job interviews, doing a driving test or even having a baby.
It also beats waiting for what was the biggest elephant in the room to leave until COVID-19 arrived – Brexit.
The study found that one of the reasons for this is 44% of movers spend up to three hours just swapping their utilities over.
Data from Just Move In revealed that 52% of those asked ranked moving home at an eight or above on a scale of one to 10 when asked how stressful they found moving – with 10 being the most stressful.
When looking at the most stressful aspects of moving home itself, 49% of people found packing the most stressful part, followed by transferring your services and updating existing utility providers (27%).
With everything that needs organising for a smooth and successful home move, it comes as no surprise that transferring services and utilities ranks so highly, with 44% of movers spending over 30 minutes on the phone to each supplier. With council tax, water and sewerage, gas and electricity, TV and broadband, phone and insurance as a minimum, that's more than three hours spent on the phone. Time that could be spent on other things – like binge-watching Netflix.
Ross Nichols, Co-founder of Just Move In, commented: "We know first hand how incredibly stressful it can be to move home, not only have we been there ourselves, it inspired us to launch Just Move In, and we can appreciate that in the current climate it's even more stressful than usual.
"Unfortunately, it remains one of those life events that will always bring a certain degree of stress regardless of when you do it due to the nature of the move itself and the time and money involved.
"One of the main contributing factors to this level of stress is setting up essential services as you move into a new property. To make things easier, most people tend to stick with the incumbent provider to save time or opt for the cheapest tariff to save money.
"However, this can lead to even more stress further down the line as the cheapest, short-term provider turns out to be, well, not that great when it comes to other more important factors such as customer service, performance, and environmental and social impact.
"At Just Move In, we believe in recommending better suppliers that score well across the long-term, which means good all year round pricing, great customer support, tariffs that work for the needs of our customers and of course, they have to have a positive impact on the planet.
"As it stands, making the right choice is more important than ever, as not only could it save you some valuable money, but it may also improve other areas of life, such as that ropey wifi signal that keeps dropping out mid-zoom call as you struggle to work from home."