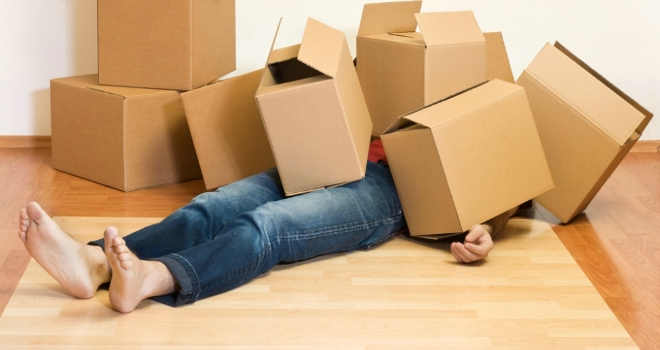 "There is a reason professional moving firms exist and it isn't just to remove the time and stress associated with moving house."
New research by tradesperson comparison site, HaMuch, has found that the average cost of a removals firm across the nation is £267 per day although this can climb to as much as £800 or fall to £60 for a budget firm.
While the higher end of the threshold may seem a lot, paying more for a professional firm that also takes care of the packing can save you a fair chunk of cash in breakages as well as the pain of losing something of sentimental value.
Here are 10 of the most common things you're most likely to lose during the moving process based on their breakability with a full house of destruction in line to cost you upwards of £2,500 to replace.
Drinking glasses or mugs
Our stock of drinking glasses or mugs can diminish during a dinner party, let alone during the moving process. While often low in value, custom mugs given as gifts, in particular, can have huge sentimental value. Failure to pack these appropriately can see you out of pocket by around £3-5 per glass depending on style and brand but could well run into the hundreds of pounds should you see a full box destroyed.
Wine or spirits
After a hard day of moving you may want to relax with a drink or simply admire your collection of expensive wines and spirits. However, they are also most prone to destruction during a move and a bottle can cost as little as £5 to replace, climbing into the thousands for the serious collector.
Lampshades
Perhaps not the biggest loss and cheap to replace for most, but the size and awkward shape of lampshades place them up there with the most likely items to take damage.
Mirrors
Predictably one of the most common things to be destroyed during a move and while the seven years of bad luck may fall at the feet of the removal firm, even a cheap mirror can cost upwards of £100 to replace.
Plates
Plates can easily go the same way as glasses and their fragility make them the second most likely item to be destroyed during a move. Cost-effective to replace most of the time but for those with a specific collection or high-end tableware it can be a costly loss of as much as £20 and upward per plate.
Artwork
It's unlikely that your average homeowner will have a £100m Picasso but even the most modest of artworks can cost hundreds of pounds and again, those done by loved ones or personally can also hold huge sentimental value. Unfortunately, fragile frames and canvasses make artwork one of the most likely items to be damaged during a move if not properly packed and transported.
Furniture
£800 to see your furniture safely delivered seems good value when you consider the cost of even the most basic of sofas, tables and chairs or other furniture items such as cupboards or chests. The majority of furniture is heavy to lift, awkward to manoeuvre through doors and has plenty of weak spots such as the corners that can easily take damage. Even one item of damaged furniture can cost £400-£600 to replace and can be a costly loss while moving.
Tech
With TVs, in particular, getting bigger and thinner at the same time, TVs and other tech are also prone to destruction during a move and a middle of the road smart TV starts at around £400 to replace.
White goods
One of the more durable items due to the materials used to make them but also one of the heavier in the moving truck and a new dishwasher or washing machine will cost £200 or more to replace.
Books
Finally and perhaps surprisingly, books are amongst the items most likely to be damaged during a move. Again, they're likely to be a cheap one to replace although a first edition paperback of Harry Potter and the Philosopher's Stone is not only rare but goes for £65 alone. Packing books properly and professionally stops any damage to the pages and keeps your collection intact.
Founder and CEO of HaMuch, Tarquin Purdie, commented: "A great many of us opt to cut corners when it comes to moving day, hiring a van and tackling the move ourselves to save money at the end of what is already a costly experience in buying a house. However, there is a reason professional moving firms exist and it isn't just to remove the time and stress associated with moving house.
"Heavy or awkward items, in particular, can be tough to tackle and often see damage sustained as we try to clumsily remove them from our homes. Should your worldly possessions make it to the van unscathed there is a very real chance they won't leave in the same condition, with the transit of goods the most accident-prone time in the moving process due to poor packaging.
"While hundreds of pounds for a moving firm may seem steep, you only need to lose a piece of furniture, expensive tech or artwork along the way and you're facing a similar cost to replace it yourself so it can be well worth the investment for peace of mind alone."