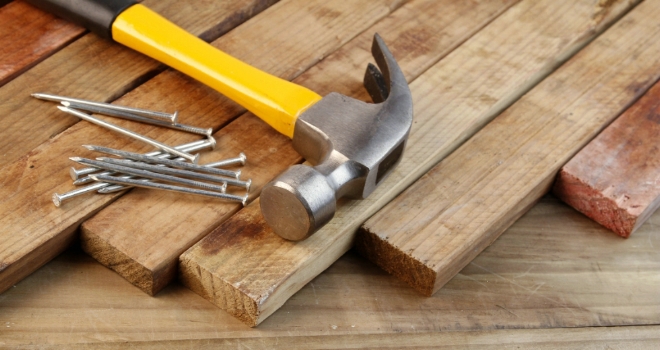 "In today's market, if you're thinking of selling, it's imperative your house is looking its best"
82% of London homeowners carried out DIY home improvements each month in 2016, with almost 20% spending over £1,000 on materials throughout the year, according to new survey results published today by Portico London estate agents.
B&Q was voted the number one place Londoners buy their materials, closely followed by Homebase.

But despite being a capital of keen DIYers, 70% of those questioned said they also paid for work around the house in 2016 - with over half spending over £1,000 on handyman or maintenance services last year. Although plumbing and electrical work (the most specialist jobs) were the most common DIY tasks Londoners forked out to have done in 2016, 1 in 3 Londoners said they paid to have painting and decorating work done, and 28% of Londoners paid for gardening or outside work.

Interestingly, the results show that Londoners would also pay a handyman to do a number of relatively straightforward and small jobs around the home; 21% (around 1 in 5) of Londoners would pay a handyman to fix or change a light and 11% (around 1 in 10) would fork out for a handyman to hang up their shelves.

This can be put down to the growth in availability of handymen for smaller jobs from new online sites, with Londoners rating recommendation as the number one thing they look for in a tradesman over price, expertise and good reviews.
Robert Nichols, Managing Director of Portico estate agents & Portico Handyman, had this to say: "In today's market, if you're thinking of selling, it's imperative your house is looking its best, whether that's with a fresh lick of paint, a new bathroom or kitchen, or improved kerb appeal. Home improvements will not only boost the value of a property, they'll also lead to a quicker sale - so hiring a handyman is certainly not a false economy.

In fact, if you find a competitive day rate and get all your DIY jobs in one sweep, hiring a handyman or tradesman can actually be very cost-effective.

We've noticed a growing demand for 'small DIY jobs' and reliable tradesmen, which is why we're investing heavily in the Portico Handyman service."