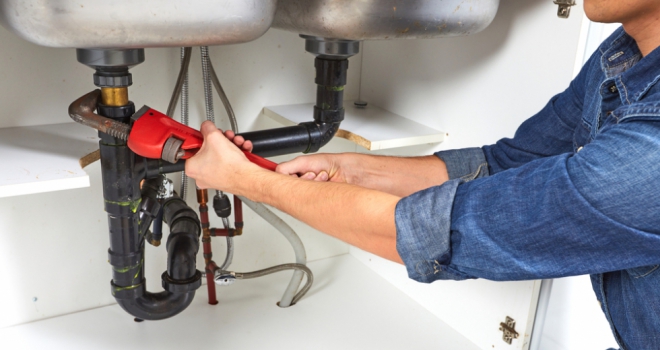 New research by CORGI HomePlan has revealed that freeloading Brits are getting trades professionals to carry out extra unpaid work in their homes every day.
According to the CORGI's analysis, over half of UK homeowners don't expect to pay the usual hourly rate for the extra tasks carried out, preferring instead to pay in cups of tea, (10%) or not paying all together (10%).
Britain's skilled professionals are proving themselves a bit too handy with the amount of unpaid work they are agreeing to do - it's estimated that they are missing out on £2.7m in potential earnings each year.
When asked why they seek extra work from a trades professional on top of what has been agreed, 62% cited the convenience of having a professional in the home. A further 40% of those surveyed revealed it was because the professionals are experts and 23% admit they're rubbish at any kind of DIY themselves.
Men are more likely to ask for an extra freebie than women (52% vs 47%), however it is women who are most likely to expect the work done for free, with half expecting it to be carried out for less than the usual fee.
Younger householders are more likely (73%) to want the work done for a discounted rate, compared to 52%of those aged 55 and above who would happily offer the agreed hourly charge.
From mending a broken plug socket (28%) to putting up shelves (21%) and changing lightbulbs (9%), all the way to wacky requests like making tea for all house guests (8%), keeping an eye on the dog (6%) and even putting the bins out (5%), it seems there is nothing that we expect a trades professional to say no to.
However, this does not apply to any other regular professional visitors to our home. When asked if they would make similar requests to delivery people (3%), meter readers (3%) or window cleaners (9%), the numbers who said they would ask for extra work on top falls dramatically.
Peter Southcott, Chief Executive of CORGI HomePlan, says: "Trades professionals are the nicest you can meet and we regularly hear about how our network of more than 5,000 fully-qualified gas safe engineers, plumbers, electricians and drainage experts are always willing to go the extra mile for our customers. However, that doesn't mean they are volunteers!
We should all remember that the next time we say 'while you're here, can you take a look at…?' A trades professional's expertise and time are to be valued and not taken for granted in this way."