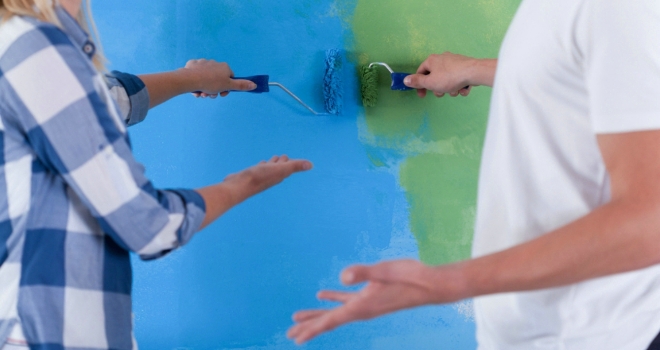 According to new research by Sainsbury's Bank Loans, the UK is a 'Procrasti-nation', with one in ten home renovation projects from the past 12 months left unfinished.
According to the study, renovation projects typically take an average of six weeks to complete with only 56% completed to the intended deadline.
Redecorating living areas were the most common project undertaken in the past 12 months, along with gardening and landscaping. These were followed by bedroom redecoration and new flooring.
When asked about how the length of their renovation project made them feel, 53% of respondents offered a negative answer – from stressed (17%), annoyed (9%), worried (7%), depressed (5%) and feeling like it would never be finished (15%).
When it came to the financial aspect, 18% of people blamed money issues for the work taking longer than planned, while 36% of people with an unfinished renovation project said that this was due to a lack of money.
Separate Sainsbury's Bank Personal Loans data found customers spent an average of £12,485 on loans for home improvements in 2019.
Jason King, Customer Director at Sainsbury's Bank, said: "Home renovations are a great way of making better use of space, changing your home to fit your needs or adding value to the property. But, as our research shows, all too often these projects can bring stress and worry due to the time and money needed to complete them.
"Making a project plan and setting a budget in advance are two ways of trying to keep on top of the work, but when things change or problems happen it's important to look in the right place for advice or financial support. A personal loan can be an affordable way to fund your project and keep the renovations on track."