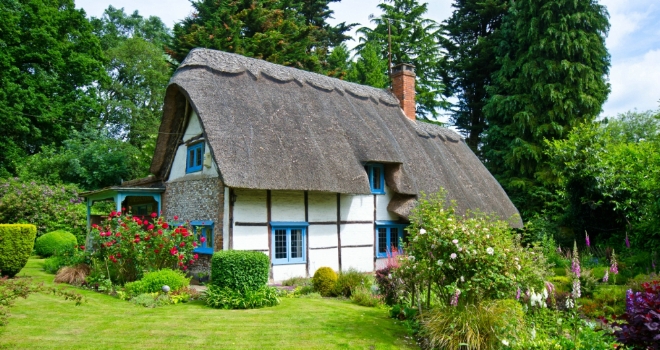 New research has found that when it comes to updating our homes and gardens over the warmest summer months, we are a nation of last-minute splurgers.
According to the findings, 47% of Britons admit to waiting until there is unexpected hot weather before stocking up on their home and outdoor essentials, such as barbecues and dining sets and although there may be sales and offers later in the summer season, those who panic buy end up spending, on average, over £450 more than those who stock up early in anticipation of warm weather.
The survey of 1,273 UK homeowners by garden and conservatory furniture e-tailer, Alfresia.co.uk, found that the unpredictable Great British weather incites impulsive buying, and is the top panic-purchase catalyst, as the average Brit confesses to spending £727 on impulse buys for their home during the summer months.
Once the warm weather arrives, almost 1 in 3 (29%) Brits will make garden party purchases within 24 hours, with the average Briton spending £262 on outdoor cooking equipment, £347 on garden furniture and £118 on food and drinks throughout the summer.

Over half (54%) of last-minute British splurgers admitted their top summer buy for the home is an outdoor cooker or barbecue.

Dining furniture is the second most popular last-minute purchase for 38%, suggesting that mismatched emergency chairs just don't cut it for Brits.

Air conditioning units and fans were third on the list for 26% of British homeowners, followed by plants and flowers (22%) and patio heaters and parasols (18%).
Craig Corbett, marketing manager at Alfresia.co.uk, said: "It's great that the summer months inspire house proud Britons to refresh their abode. Whether it be to impress family and friends or just make their living spaces more enjoyable, Brits are clearly encouraged to spend when we're graced with warm weather.
Sales at Alfresia.co.uk have spiked following the recent heatwave, and over the past couple of weeks we've seen sales of the Amazon best-selling Everest 4 burner barbecue increase by 30%. We expect to see another surge in sales of our patio heaters and fire pits in late August as consumers look to extend their summer evenings.
Forward planning isn't a bad thing, as it can avoid the later disappointment of realising that an item has sold out. However, if shoppers aren't too specific about what they want, shopping last-minute can mean they're buying the best product for that exact moment in time or for a particular event rather than having to pre-empt. Shoppers may find some great deals across products later in the season, but may then be tempted to buy more to compensate."
Thanks to the unpredictability of the Great British weather, 68% of Brits think it's best to make the most of good weather when it makes an appearance rather than forward planning, perhaps to avoid disappointment.

Almost 1 in 10 (9%) Brits making spontaneous purchases in time for a good bout of sunshine even went as far as building their own masonry BBQ or pizza oven, while 7% erected temporary marquees or gazebos.

Those aged 25 - 34 were the most likely to buy impulsively during a heatwave, followed by those aged 35 - 44.
Plymouth residents spend the most when it comes to last-minute pick-ups, splurging £763 per shop on average, in comparison to Edinburgh residents, who spend an average of £642 on each late summer shop.
Top 5 last minute summer splurges
1. Outdoor Cooker – 54%
2. Dining Furniture – 38%
3. Air conditioning Units and Fans – 26%
4. Plants and Flowers – 22%
5. Patio Heaters and Parasols – 18%