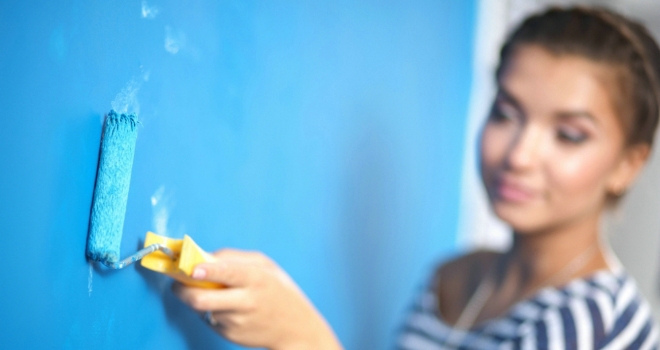 With a lot of time on their hands and spending much of it at home, homeowners and renters have been making a wishlist of work that needs doing.
The latest research from online trade directory, Checkatrade, reveals that 35% of Brits have come to dislike at least one of their rooms in lockdown, with kitchens and bedrooms coming out top. Overall, Brits are planning to spend an average of £1,179 on improvements as soon as restrictions lift; the equivalent of £61.8 billion nationwide.
According to the findings, 53% of people have noticed more things wrong with their home while in lockdown than ever before. Common causes for improvement include a general desire for new décor (40%), a craving for more space (28%), a longing for more storage (27%) and a need to get rid of ugly wallpaper (16%).
In fact, almost half (47%) of Brits are feeling so wound up by the work that needs doing, they would be willing to give up lockdown treats in order to get a qualified tradesperson in to fix a problem – including chocolate (17%), beer and wine (16%) and their games console (14%); 6% even said it would be worth giving up their partner.
During lockdown though, people have already been getting creative with their spaces. With less time away from home, 39% have been busy tailoring both interior and exterior areas to match their professional, social and mental needs at this testing time.
Top 10 new spaces created:
1. Vegetable plots
2. Workstations
3. Garden oasis
4. Outside social space
5. Home gym
6. Home schooling area
7. Calm / meditation zone
8. Man cave
9. Playroom
10. Games room
Mike Fairman, CEO at Checkatrade, said: "The phrase 'the home is where the heart is' has never been truer but living looking at the same four walls for weeks on end is enough to make anyone crave a refresh or refurb. With money tighter than ever though, it's important that it's spent wisely on a properly qualified and checked tradesperson. Checkatrade does at least 12 checks on every single member, meaning our trade experts are second to none when it comes to planning your next big or small home project."