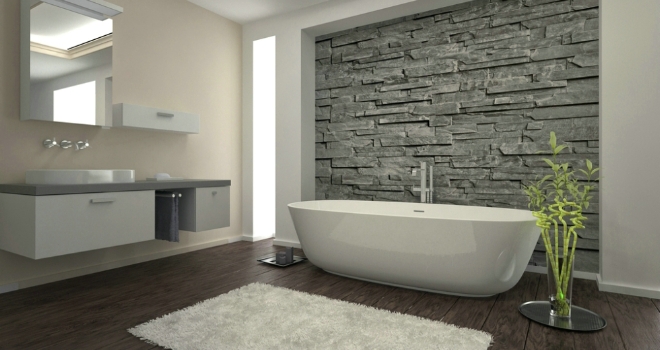 A new survey has revealed that when it comes to renovating our bathroom, the majority of us wouldn't know where to start.
According to the survey of 1,100 consumers by DigitalBridge, just 5% of people would feel extremely confident in knowing how to go about beginning the process of refitting their bathroom.
By contrast, 57% of homeowners said they would feel very unsure, and 14% even stated they would have no idea whatsoever where to begin. Of these, almost two-thirds (64%) believed that this uncertainty would delay them starting a project.
Interestingly, despite the experience that age brings, renovation uncertainty was most prominent amongst 55-64 year olds and least common amongst 25-34 year olds. Almost one in five (19%) of the older age bracket admitted they would have no clue about how to go about having a new bathroom fitted, but this figure dropped to 12% amongst the millennial generation.
A further 74% of people would have very little or no idea about how much a new bathroom would cost to purchase and fit. Conversely, just 8% of people said they would have a very good idea.
David Levine, CEO of DigitalBridge, said: "These figures suggest that bathroom retailers are potentially missing out on millions in sales due to general lack of consumer awareness around how to implement a renovation.
Interestingly, life experience is little help, with younger consumers appearing to be more knowledgeable about the renovation process than their older counterparts – perhaps due to a greater tendency for this age group to use online search and digital tools to inform their thinking. There is evidently some work to do around educating homeowners on how straightforward the process can be, so providing them with relevant channels for design, purchase and fit-out can be an invaluable way to reduce the purchasing cycle, build brand loyalty and ultimately grow sales."