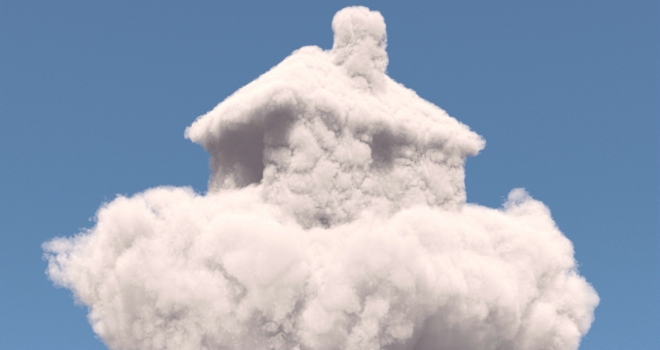 ""
As house buyers, we need to be very very careful! From the moment we turn up at the beautifully manicured front door flanked by carefully cropped bay trees, and the smell of a Jo Malone candle wafts out to greet us, we should be on our guard.
Rachel Johnston of Stacks Property Search, has some brilliant tips to help cut through a vendors BS and says:
"Historically, buyers were challenged to see potential through peeling paintwork, houses over-furnished with granny's wardrobes and sideboards, pink bathrooms held together with moulding grout, and children's rooms that were basically inaccessible.
Today's buyers need to do a mental 180, and set their synapses to repel strategies and techniques employed by canny sellers who have read up on 'how to present your house for sale.
You need to be on your guard, and ready for the unexpected, but here's our quick guide to some of the tips and tricks that you will almost certainly encounter on your way to buying your perfect property.
We'll start with the basics.
Aspirational bathroom products, fluffy towels, delicious smells of coffee / baking bread / scented candles are the ABCs of the issue.
Heat and light too are fundamental. If a house is beautifully light, turn all the lights off, everywhere, then go round and look again. If the property feels comfortingly warm and cosy, check whether the temperature is only achieved by radiators working at full tilt.
Ignore, ignore, ignore – anything that will move out with the vendors. It's difficult to imagine a property minus the beautiful works of art, divine rugs, and fabulous furniture, but help yourself establish a realistic image by mentally replacing existing furniture and furnishings with your own, essentially re-furnishing the property in your mind's eye.
Don't allow yourself to be subconsciously seduced. You are NOT buying the vendors' lifestyle. If they're sipping Champagne in the garden when you view the property at 4pm on a Wednesday afternoon, this is a scenario you should banish from your thought process. And remember, you will not inherit the invitations, Grade 8 piano certificates, pictures of angelic children, and framed press cuttings when you move in. Brain train yourself by picturing the vendors packing all those precious things into a box on moving day leaving nothing but a slightly faded area of blank wall.
Beware some of the more underhand techniques. If a letter is left in full view evidencing anything to do with the property, its price, or any existing offers, DO NOT READ IT! You will be falling into a carefully placed trap and you will find yourself adapting your behaviour in response. No good can come of it.
If a neighbour turns up on the doorstep during your viewing bearing gifts of fresh produce or flowers from their impeccable garden, acknowledge that this could be a set up, and there's a strong chance that the scenario will never be repeated, however long you live in the house.
Finally, try not to be seduced by external influences. A great pub, wonderful village shop, and desirable neighbours all play their part, but they come and go! Imagine one of them isn't there – would it be a deal breaker? If the answer is 'yes', then the house is not for you.
Good luck. If you know you're a house-viewing pushover, take a hard-hearted, pragmatic friend or relative to provide a reality check."