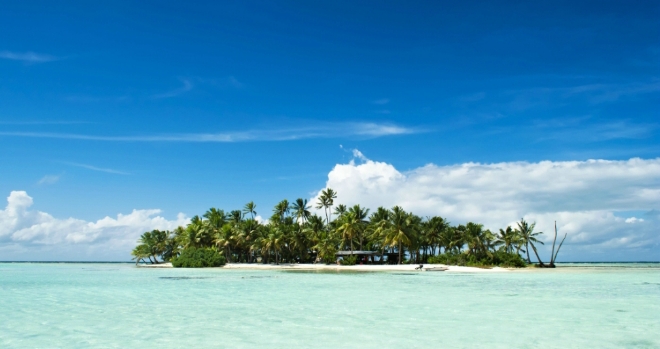 ""
According to the latest Island Report from Knight Frank, island living is on the up. Luxury, seclusion and sea views are inspiring many buyers to opt for an island second home rather than one on the mainland.
The report challenges the perceptions about island property ownership. It is no longer something enjoyed only by high net worth individuals, though of course they play their part. In fact, data from NetJets has shown a 69% increase in private jet flights to island destinations between 2004 and 2014, with the Balearic Islands of Ibiza and Mallorca each registering an increase of 100%.
But even for those buyers limited to airfares closer to the EasyJet price range, island property ownership is an affordable and exciting prospect.
Martin Dell, Founder of Kyero.com, comments: "Ibiza is really popular at the moment and presents an interesting case study in terms of property purchases. There's a really even split between enquiries for luxury properties costing €500k to €1m and those at the more affordable end of the market (€150k to €200k). The figures demonstrate the broadening appeal that island property ownership has – it is increasingly seen as an achievable goal that everyone can aspire to."
Ibiza was one of the islands highlighted in the Knight Frank Island Report as well, with tourists numbers there reported to have risen 12% in 2014. Prices for luxury residential properties there rose by 5% over the course of last year and Knight Frank's Ibiza property website viewings shot up by 11% in Q1 2015, compared with the previous quarter.
Mallorca viewings have also risen sharply, with Knight Frank reporting a 31% surge in traffic during Q1 2015. The largest of the Balearics and the setting of ITV's recent 'Love Island' series, Mallorca offers just the right combination of sea, sand and seclusion to tempt holiday home buyers.
Marc Pritchard, Sales and Marketing Director of Spanish homebuilder Taylor Wimpey España was drawn in by the island's charms and has now lived there for more than 25 years.
He comments: "Mallorca's appeal lies not just in its fabulous scenery and pristine beaches, but also in its connectivity. It has year-round flights to the UK and other European destinations, which make it an ideal spot for a second home. It also benefits from some good international schools and top-range facilities, just as Ibiza does. Of course, the exchange rate right now adds to its attractions as well so far as UK buyers are concerned, with purchasers able to get a lot more for their money."
Beyond the Balearics, Cyprus is a popular island location for second homes, particularly with UK-based buyers. The third largest and third most populous of the Mediterranean islands, Cyprus has seen some 28% of its property market made up of overseas buyers, according to the June Land Registry figures. Paphos, on the west coast, is one of the most popular areas, with sales there increasing by 20% in June according to the Land Registry data.
Cyprus offers some incredible properties and it is easy to see why so many overseas buyers seek out this island location for their second home.
According to Knight Frank, online viewings of its island-based properties increased by 21% in 2014 and the leap in interest looks set to carry through to 2015, as increasing numbers of second home buyers leave the mainland behind in their search for the ultimate island getaway.