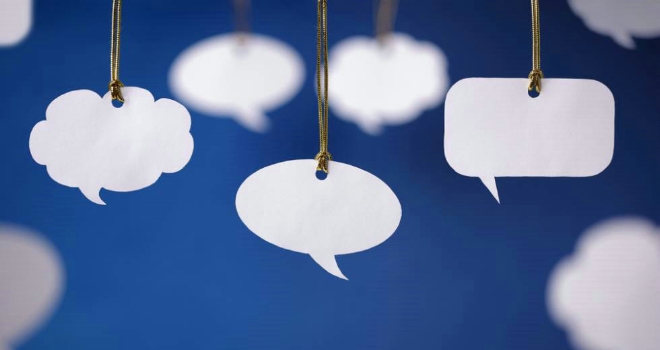 ""
Landlords with empty properties not only battle against general deterioration of the building, but also issues of vandalism and squatters It is an uphill struggle to prevent occupation and damage by squatters, especially after the introduction of new laws in 2012, to remove squatters from residential buildings, now leaves commercial buildings at greater risk of occupation.

Vandalism and theft

Certain areas are at greater risk of vandalism and ongoing damage can prove detrimental to the value of the property. In addition, scrap metal is always attractive to burglars and items regularly stolen include radiators, boilers and any copper pipes.

Squatters

Squatting became a criminal offence at the beginning of September 2012 and, whilst the new law does apply to existing squatters, it is important to note that it only applies to residential property (commercial property is excluded). Squatters who remain undetected in a property, even for a short period of time, can cause significant damage. There is no evidence yet to show whether the recent change in legislation has started to prevent the professional squatters. On the contrary, they are now moving into commercial buildings rather than face criminal charges or prosecution. It is shocking and worrying to note that there are even publications being produced such as 'The Squatter's Handbook', giving tips for squatters on how to break into properties and avoid police, so this is a continuous problem.

Deterioration of the building and maintenance issues (including water damage)
Properties that remain vacant for any period of time can start to deteriorate and also need to be drained down to minimise the risk of pipes leaking, though this doesn't necessarily stop any leaks occurring. With any property, there is a risk of a roof leak, which increases for older properties and for vacant properties.

How can landlords protect their property against these risks?

There are a number of ways currently used by landlords to secure a vacant property. These include employing a 24-hour security firm or boarding up the building, but both options can prove to be expensive on a long-term basis and still don't solve the issues outlined above.

The presence of a 24-hour security guard can be a deterrent for vandals or squatters, though of course it is an obvious sign that the property is empty. Security firms are very expensive so how long can a 24-hour guard realistically be maintained? Costs start at around £12 per hour for a security guard (over £2000 per week, not taking into consideration that basic welfare facilities must be available – water/toilet facilities etc) and costs rise considerably with the addition of dogs and/or security systems. In addition, guards can't patrol all parts of the building at the same time and are unable to apprehend intruders.

Boarding up a building with metal sheeting is not a one-off cost and the boards can often be removed by someone who really wants to gain access to a property. If the metal sheeting is forceably removed, then damage may be caused and there will be an additional cost either to replace the sheets or to take out a different form of security.

The only real solution: use a property guardian(s)

Property guardian organisations are the most economical and effective way to protect an empty building. Property guardian companies place carefully vetted guardians into empty properties to live in and look after them, removing the need for shuttering and security guards.

The guardians are usually young professionals and key workers and they are attracted to this type of affordable housing as it is a low cost monthly expenditure. Key workers and professionals, such as doctors, nurses and office workers, are fully vetted (including employment references and CRB checks, if required by the client). Guardians usually operate varied shift patterns and, as a result, there will be people in and out of the house through the day, making it very obvious that the property is occupied.

Depending on the state of a vacant property, there could be some start up costs associated with a guardian. For example, there must be running water, electricity and the property must, of course, be safe.

However, guardians do not need the care and attention that a tenant would normally need. If one of the rooms is thought to be unsafe, then this room can just be sealed shut and not utilised. As the property is technically occupied (by license rather than AST), any squatters would be removed by the police. Insurance premiums can also be reduced as the property is no longer vacant, removing not only the threat of theft and vandalism, but also of any serious damage to the property from leaks: these would be reported instantly and can then be dealt with immediately.

A property occupied by guardians will be kept aired and heated and will ensure that the property does not deteriorate further. Property guardians are normally happy for agents to conduct viewings at any reasonable time.

The main benefit of property guardians, rather than other forms of property security, is the income that can be generated from the guardians. Guardians do not pay rent, they pay for a license, and they are subject to short notice periods should you want them to vacate: usually around 2 weeks.

Council tax is usually exempt when guardians occupy a property but bills such as water and electricity must be paid and meter readings will be provided by the guardians on a regular basis.

High value properties, large properties and vulnerable properties, in particular, would benefit from using the services of a property guardian company.

Case study

Let's use, for example, a four bedroom terraced house in North London with three reception rooms, a kitchen and a toilet on the ground floor, with all four bedrooms and a bathroom on the first floor. It has been boarded up since possession at a cost of £117 per week. This property has not been placed on the market yet and the current boarding up costs stand at over £4,000.

There are no anticipated costs to make this property habitable apart from possibly gas and electrical safety inspections. The estimated monthly income from guardians (an estimated 4 – 6 guardians could occupy this property) is £520, with a monthly management fee of £100.

Estimated monthly bills at £200 per month, including water, gas and electric, further reduce the income down to £220 per month. In comparison to boarding up the building though (at £468 per month), this is a much more effective solution in terms of costs. The figures below show that after just two weeks, using a guardian is more cost effective than boarding up the building.

The cost of using property guardians versus boarding up the building

As the estimated time from possession of the building to exchange of contracts increases by the day, the cost of bringing in guardians becomes more cost effective than boarding up the building.

For example, if the estimated time from possession to exchange of contracts is 120 days, the balance, after costs are paid out for using a guardian and their income is added, is -£680 (note that a negative balance indicates a credit amount for the landlord); the balance of costs paid to board up the building over the same period of time is £2,106, thus the net benefit to the landlord of using a guardian is £2,786.

If the time frame is decreased to 90 days, the balance, after costs are paid out and income comes in from using a guardian, is -£380 (i.e. a credit amount again); yet the balance of costs paid for boarding up the building is £1,521, thus the net benefit of using a guardian over this period of time is £1,901.

Decreasing the time frame again to 45 days, the balance through using a guardian is -£100 (again, a credit amount), the boarding up costs are £819 and the net benefit of using a guardian is £919.

If the time frame is reduced to just 14 days, the balance through using a guardian is £120, the boarding up costs total £234, so the net benefit of using a guardian is still £114.