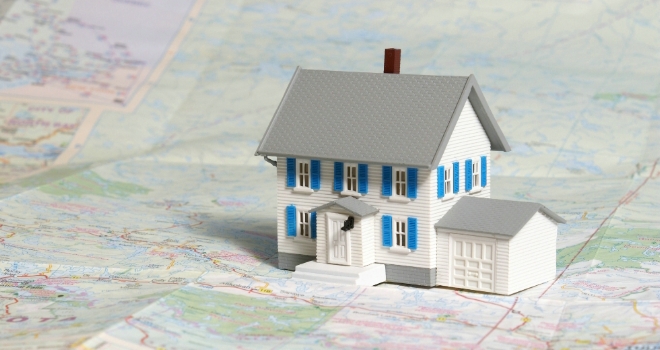 "An 87% rise in sales over the course of one year is quite extraordinary and serves as a microcosm for much of the nation."
Research from the national estate agent, Keller Williams UK, reveals which areas of Great Britain have experienced the biggest post-pandemic bounce back in terms of volume of house sales, as well as those areas where, in a frantic and busy housing market, sales have actually dropped.
In Q1 2020, before the pandemic had taken full hold, there were 199,885 home sales in Great Britain. A year later, in Q1 2021, there were 210,574 sales, a year-on-year increase of 23.3%.
Regionally speaking, England's South East has experienced the biggest year-on-year change, growing from 29,797 sales in Q1 2020, to just under 42,500 in Q1 2021. This marks a staggering growth in sales volume of 12,667 homes, or 42.5%.
Scotland has also experienced a significant boom, with total sales volume in Q1 2021 outstripping that of 2020 by 38.3%, or a total of 7,434 sales. In the East of England, sales grew by 33.3% in the same time period; in the South West sales grew by 30.7%; and in London, sales volume rose from 19,834 in Q1 2020, to 24,943 in Q1 2021, an increase of 25.8%.
In fact, all of Britain's regions experienced higher sales volumes in 2021 than in 2020, including the West Midlands (15.3%), Yorkshire & Humber (12.1%), East Midlands (11.9%), North West (9.1%), North East (5.9%), and Wales (0.3%).
By zooming in even more closely on the map of Great Britain, the data reveals which individual districts have experienced the biggest pandemic bounce backs, and which have endured the sharpest declines.
The New Forest, spread across Hampshire and Wiltshire in England's South East, has seen the most significant bounce back. In Q1 2020, the region saw 555 sales, while in Q1 2021, the local total was 1,037, growth of 86.8%. In Hart, also in Hampshire, sales volume increased 76.7% in the same time period with Uttlesford (75.6%), Epsom & Ewell (74.8%), and Argyll & Bute (70.2%) close behind.
Not all of Britain's districts have fared quite so well during the pandemic year between Q1 2020 and Q1 2021. In a number of places, sales volume has actually declined despite the incredibly busy UK housing market.
The sharpest decline in volume has been experienced by the City of London. In Q1 2020, the district saw 49 sales, and in Q1 2021 just 35 sales, a decline of 28.6%. It's a similar story in Tower Hamlets, also in the capital, where sales dropped by 26% from 839 in 2020 to 621 in 2021.
In Knowsley, near Liverpool, sales dropped by 21.1% while Preston (-15.8%), Mansfield (-15%), Newport (-14.9%), Hull (-14.7%), Bridgend (-14.5%), Torfaen (-14.4%), and Manchester (10.7%) also experienced year-on-year volume decline between Q1 2020 and Q1 2021.
CEO of Keller Williams UK, Ben Taylor, commented: "England's South East has long been one of the country's most desirable locations and house prices have always been well above average. In Hampshire, which benefits from having large cities such as Southampton as well as areas of great natural beauty like the New Forest, the housing market is on fire. An 87% rise in sales over the course of one year is quite extraordinary and serves as a microcosm for much of the nation.
"And it's also interesting to see the North East and North West towards the very bottom of the growth table, given how often these two regions are spoken of in terms of booming popularity. It goes to show that, despite the radical changes we have seen due to the pandemic, there is still a significant north-south divide in the British housing market."