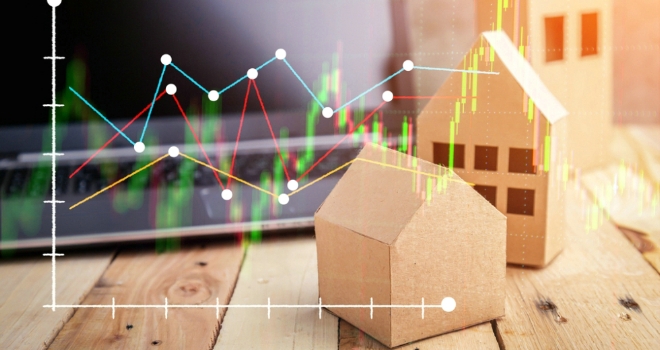 The latest data from UK Finance has revealed that, during September, total mortgage lending declined despite remaining higher on an annual basis -remortgaging remained strong ahead of an anticipated rate rise.
On a seasonally adjusted basis, UK Finance data shows that remortgaging held up month-on-month and was 16% than a year ago as borrowers sought to fix their mortgage costs ahead of a widely anticipated increase in Bank base rate.
First-time buyers borrowed £5.1 billion, down 11% on the previous month but 4% higher than in September 2016. This equated to 31,100 loans, down 10% month-on-month and 1% year-on-year.
Home movers borrowed £6.9 billion, down 18% on August but 6% higher year-on-year, while gross buy-to-let lending totalled £2.9 billion, down 9% on August but 4% higher than in 2016.
On a seasonally adjusted basis, lending to first-time buyers and movers was higher than in August, and there were year-on-year increases by volume and value.
Seasonally adjusted borrowing totalled £38.2 billion, up 11% on the second quarter of the year and 12% on Q3 2016.
June Deasy, UK Finance's head of mortgage policy, said: "Although lending slackened in September, it remained higher than a year ago. Remortgaging was particularly strong, with borrowers seeking to lock into historically low interest rates in advance of the widely anticipated rise in Bank base rate at the beginning of November.
Over the last year, the number of loans for remortgaging has been higher than in any period since 2009. Low borrowing rates mean that mortgage repayments as a proportion of income remain at or close to their historic low point. While this ratio may edge upward in the coming months, monthly mortgage payments will remain affordable for the vast majority of borrowers."
Mark Harris, chief executive of mortgage broker SPF Private Clients, says: "Remortgaging goes from strength to strength as the anticipated recent base rate increase really focused the mind of borrowers. Exceptionally cheap fixed-rate mortgages have also proved a temptation and while there have been fears that lenders would hike rates following the base rate increase, lenders such as NatWest have actually reduced their fixed-rate mortgages, suggesting a continued appetite to lend. This is good news for borrowers and will ensure the remortgaging market continues to be strong over the next few months.
Landlords are also getting in on the act and remortgaging. With less favourable tax breaks available to them it makes sense to consolidate and reduce costs as much as possible."
Harry Landy, Managing Director of Enterprise Finance, commented: "With recent widespread economic and political uncertainty, it was to be expected that buy-to-let and remortgage activity would feel the effects. We are yet to see how the industry will adapt to the PRA-enforced changes in underwriting of buy-to-let mortgage applications, and how this will affect lending activity.
As the impact of new regulation becomes clear, it is as important as ever for brokers to be aware of all the different financing options available to them, including alternative, specialist buy-to-let lenders who can operate on a more flexible basis. Improving education and awareness in this area will be crucial if people are to be able to capitalise on the market opportunities."
Lea Karasavvas, managing director of Prolific Mortgage Finance, said: "Both homeowners and landlords took the early hints from Mark Carney so September represents the tail end of the rush to remortgage on low rates while they lasted.

However, owner-occupiers and landlords are not on the same page. Homeowners have been grabbing low rates while they can while the response from landlords has been far more muted. This demonstrates a sustained shift as many turn their backs on the market. Landlords are waving the white flag after a severe tax bashing from the Treasury over the last two years.

This is a statement of intent. Being a landlord is not a hobby, it's an investment that must pay or it's simply not worth it. The number of remortgages by homeowners has risen faster than for landlords in the last year and, more recently, is falling slower.

Many landlords are effectively signalling that the good times are over and they don't intend to stick around long enough to justify committing to a new deal."
Jeremy Leaf, north London estate agent and a former RICS residential chairman, says: "Although lending declined in September the comparison with 12 months earlier is a little misleading in view of the uncertainty following the EU referendum. More pertinently, the level of demand for finance is good but first-time buyer borrowing is concerning and reflects what we are seeing on the high street - in other words, first-time buyers are not grabbing the opportunity to take the place of investors as they are still weighed down by high rents and tough lending criteria."