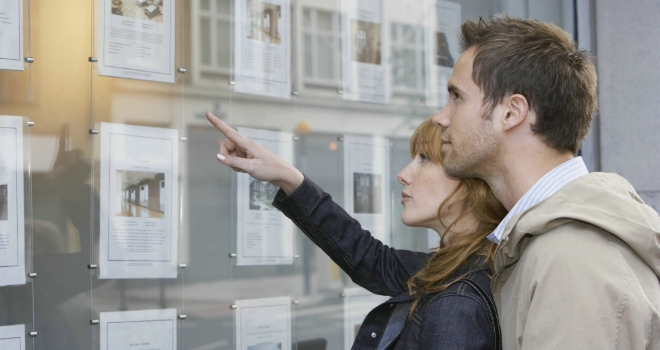 These are undoubtedly uncertain times that we're living in. Around the world, we're trying to adjust to the 'new normal' and for many, that means having had to put plans and hopes on hold.
Countries across the world are desperate to kick-start their economies back into action following the three months of lockdown and that means for the savvy first-time buyer, there are potential savings up for grabs.
The government is trying desperately to incentivise buyers and sellers to stay active and to that end the property market is no different.
Slashing interest rates is just one of the many ways that the government has sought to keep people's finances protected. Whilst this is good for those with mortgages as they will be paying off a lesser amount, first-time buyers will still be looking for ways to navigate the property market and keep their finances in check.
Here are some tips that are essential to any prospective first-time buyer in this current climate.
It all starts with credit
The importance of good credit in the house buying process can't be understated. It underpins the entire process as it will dictate the sort of mortgage deal that you're able to acquire, whether that's the amount the mortgage broker is willing to lend you or the rate of return they expect on it. With a healthy credit score, you should be able to get a 'mortgage in principle' or AIP (agreement in principle) which will let you know how much a bank is willing to lend towards prospective properties.
This process can be labour intensive and time-consuming, but it also presents important learning opportunities that will help in the future, such as taking more initiative with your finances and being accountable for your expenses.
Nowadays with sites such as Experian and ClearScore, it is extremely easy to keep on top of your credit score, and this should become an almost daily habit to monitor when saving for a house.
Plan for your deposit
As well as being diligent and planning how to save money over the months ahead, holding onto the capital you've got and making it work for you is another pivotal step that can relieve some of the burden from an otherwise overwhelming mortgage.
Ultimately once you have found a place that is right for you, you will need to have capital ready to engage. For that you will need to plan wisely to ensure you can afford it. Once again discipline will come to the forefront here in the form of saving money but also being smart with the money that you do have can quickly take you steps further towards your final goal.
Investing cleverly in assets such as high-interest savings accounts or building society ISA's that provide more return for their investment can be just some of the ways to help gain
additional capital. However, always be sure to monitor interest rates especially at a tumultuous time like now.
Being honest with your finances as well is incredibly important. What expenses can be shed for the time being to help squeeze every drop out of your monthly income? The goal here is to ensure that you don't have to end up taking the max amount of mortgage offered but rather can keep to a personalised budget that works best for you.
Research research research
If you're reading this, then chances are you're looking to buy in the near future and are already coming to terms with the scale of the challenge you have on your hands. That's why it's extremely important to do the most research you can into every aspect of the buying process.
There are a plethora of items to check off before the actual purchasing of your new home. One of the first things on every prospective home-buyer's mind these days is whether shared ownership could be an option that works for you.
SO (shared ownership) is fast becoming a way for young earners to get themselves on the property ladder without having to break the bank.
Shared Ownership allows a home-buyer to purchase a share of a property, and then pay rent to the housing association on the remaining share. This means that they can pay a smaller deposit on only their share of the home in the beginning, and overtime have the ability to increase their share of the house during their time in the property, with a view to eventually owning 100%, a process known as 'staircasing'.
Educating yourself on shared ownership schemes and how they work will be hugely beneficial now as the schemes are still in their infancy and might change their current economic offers in the future.
Don't be afraid to seek help
Whilst it can be daunting to ask for help at any time in life, the first-time buying process can be something that people protect, sometimes to their own detriment.
Independent Financial Adviser's can be an extremely valuable asset in these sorts of times, and whilst everyone still adjusts to the 'new normal' IFA's will have the history and depth of knowledge that will be able to provide you quick answers for any and all questions lurking in the back of your brain!
Whilst splashing money on advice might seem trivial at the time, in the long run it can be hugely beneficial and end up making you savings twice even three times the cost of the IFA.
Understanding the potential in every home is the key to snapping up a bargain as opposed to trying to find that perfectly pre-made house of your dreams.
The process of buying your first home can undoubtedly be stressful but is a truly rewarding experience in the end. It takes time and patience but by acting on some of the tips seen above, you can make the process a little bit less stressful and less financially burdensome.
The effects of the government's actions to help protect the housing market have in turn made a bubble that currently offers the borrower a bit more leverage and bit more financial stability, but whilst acting quickly may snap you up a bargain, acting smart will ensure that you made a credible investment and one that doesn't leave you financially hamstrung.