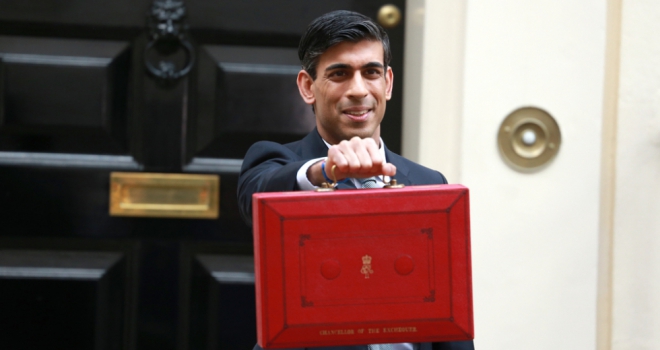 The limited extension would increase the scheme to mid-May with the Chancellor said to have largely rejected calls for a longer extension.
According to the Daily Telegraph, a longer six-month extension would result in a "gratuitous" impact on tax receipts, with the Exchequer desperate to recuperate revenues depleted by various tax breaks.
This is the first acknowledgement that a possible extension would be considered, with the official stance from the Treasury largely unchanged for months, saying: "The SDLT holiday was designed to be a temporary relief to stimulate market activity and support jobs that rely on the property market. The government does not plan to extend this temporary relief."
A source said: "It is certainly the case that a lot of people would be caught in the completion trap if the holiday were to end when it is due to."
Phil Spencer recently advised that "Chaos would ensue" if the scheme ended on a specific date, "because everybody would be working towards that day."
An extension to the scheme would mirror the recent announcement the Help to Buy equity loan scheme would continue to the end of May.
Calls for an extension to the scheme are nothing new, with a debate currently raging in Government between those in favour of raising taxes early, and those who say that hiking them too fast will damage chances of recovery.
A recent poll by Property reporter found that the majority of people wanted the stamp duty holiday extending.
The results of the poll found that the most popular compromise was an extension to the scheme for those who have already begun the purchasing process but have yet to complete. According to the results, 45.1% favoured extending the Stamp Duty Holiday for those sold STC only, reducing the pressure on brokers, estate agents and conveyancers who are at near-breaking point at the moment due to the backlog caused by the pandemic and the scheme itself.
Speaking at the back in January, Warren Lewis, Property Reporter editor, said: "The latest lockdown will only compound the pressure on current transactions with many working from home and falling ill. It seems to make sense that extending the current scheme for those who are already committed to the buying process and allowing them to complete is the right thing to do.
"The data we collated seems to echo this national sentiment, but with an ever-growing pipeline of transactions and MPs remaining tight-lipped, the time to prevent a chaotic end to the scheme along with the hopes of thousands of prospective home movers is running out.
"However, it's not uncommon for this government to drop a massive u-turn on policy out of nowhere, so we'll have to wait and see."