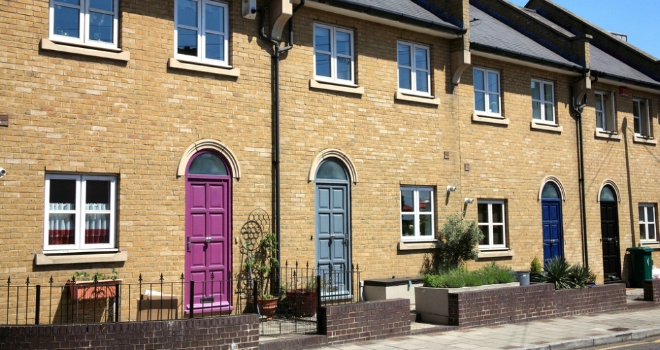 The latest LMS research has revealed that between December 2016 and December 2017 the number of remortgage deals saw an increase of 41%.
According to the data, remortgage activity soared in December following the increase in Bank Rate to 0.5% in November, when many lenders passed on the full 0.25% rise and also increased their standard variable rates, prompting people to remortgage.
LMS says this rise in activity "is likely to continue in the coming months" as rate rise speculation mounts following the Bank of England's announcement that monetary policy may need to tighten more rapidly than previously expected.
The markets are now pricing-in the next base rate rise to occur as soon as May and for there to be at least three rate increases over the next three years. Research conducted by LMS suggests that 82% of borrowers now expect an imminent rise.
November's rate hike is also shaping borrower appetite with demand for variable rate products falling to just 2% of the remortgage market in December 2017 – a sharp drop from the 9% in December 2016 and a new low. Demand for five-year fixed products has risen, making up 46% of recent remortgages, double the 23% market share seen in December 2016.
The popularity of two-year fixed rate remortgage deals in the buy-to-let market also increased, rising from a low of 20% of remortgages in October 2017 to 23% in November and December.
The buy-to-let market surged in April 2016 ahead of the 3% Stamp Duty surcharge on additional homes, and many landlords that opted for two-year fixed rates are now seeing their deals come to an end.
Nick Chadbourne, chief executive of LMS, said: "We are still in a 'settling-in' period – borrowers and lenders have yet to fully acclimatise to the current situation. But rising interest rates on trackers and standard variable rate mortgages are driving remortgage activity with borrowers highly motivated to remortgage.
With the base rate having risen for the first time in 10 years, borrowers have started looking for greater security. Product requirements have therefore had to change, with lenders adapting to a shift in the market and the dwindling popularity of variable rate products. While variable rate products are versatile and provide a level of flexibility that might have appealed to borrowers when the base rate was falling, in the current climate of rising rates, the security offered by fixed-rate products is the natural choice for many now. Borrowers have been primed to expect a higher cost of borrowing and they are opting to secure their position and eliminate risk where possible.
At the end of 2015, buy-to-let investors were racing against the clock to make sure they didn't fall foul of the 1st April Stamp Duty deadline – it was critical purchasers finalised their transactions before being hit by the 3% surcharge. With the popularity of two-year fixed rate mortgages with landlords, that caused a spike in the market which is now working its way through the system as these deals come to an end. Even with the new interest rate environment driving the popularity of five-year – rather than two-year – fixes, we've still seen an increase in their popularity recently."