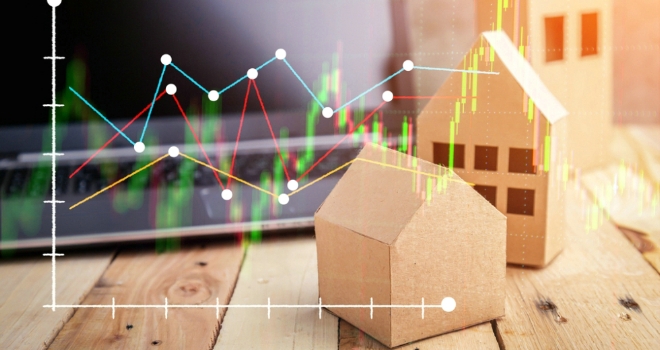 The latest data and analysis from UK Finance has revealed that uncertainty over a possible base rate rise has partly contributed to a rise in remortgage activity.
According to the figures, there was strong growth in remortgaging during April, with new homeowner mortgages up 36% and BTL remortgages up 32.4% compared to the same month a year earlier.
The spike in remortgaging is believed to be the result of large number of customers reaching the end of their mortgage deal rates and speculation that the Bank of England may raise interest rates.
Other data shows that there were 26,700 new first-time buyer mortgages completed in the month, up 3.5% by volume compared to April 2017. Homemover remortgages dropped by 4.2% and buy-to-let purchases fell by 5.7%.
Jackie Bennett, director of mortgages at UK Finance, commented on this morning's figures: "Remortgaging activity bounced back to strong levels in April, as both homeowners and landlords put their house in order by locking into attractive fixed-rate deals ahead of an anticipated interest rate rise.
This spike in remortgaging was also driven by a large number of short-term mortgage deal rates coming to an end, combined with increased efforts by lenders to contact their customers before their deal rate expires.
The number of first-time buyers has grown year on year, outstripping the number of homemovers. This may reflect the impact of measures such as the recent stamp duty cut and the Help to Buy scheme that are focused on getting more people onto the housing ladder."
Mark Harris, chief executive of mortgage broker SPF Private Clients, said: "Remortgaging is where it's at with owner-occupiers and landlords taking advantage of competitively-priced mortgage deals. With the challenger banks eager to carve out market share, and the big lenders realising they need to offer attractive deals in order to compete, it is good news for borrowers.
The threat of an interest rate rise may have provided the impetus for many to remortgage but it is looking increasingly unlikely that there will be a rate rise anytime soon. With wage growth slowing in the three months to April, despite the fall in unemployment, the chance of a near-term increase in interest rates has been reduced.
The remortgage spike was also caused by a large number of two-year fixes coming to an end. We are finding that a lot of borrowers are locking into five-year money in order to protect from future rate rises and take advantage of cheap five-year deals. This is also true of landlords, as five-year deals enable lenders to do the rental assessment using this rate, which makes a huge difference. If standard assessments are used on property bought in London and the south, it often means it is only possible to borrow sub 50 per cent loan-to-value."
Jeremy Leaf, north London estate agent and a former RICS residential chairman, had this to say: 'These figures are interesting because they are confirming what we are seeing in recent surveys - one showing positive, another showing neutral or negative activity in the housing market, which is actually more reflective of what is happening on the ground. In other words, no clear pattern, no big change up or down.
The strong remortgaging figures are more likely to be the result of borrowers taking defensive positions in anticipation of an interest rate rise which didn't materialise, whereas the homeowner and first-time buyer numbers are much more encouraging. We are seeing a little more property coming onto the market and some realism when it comes to negotiation which has been sadly lacking for some time."