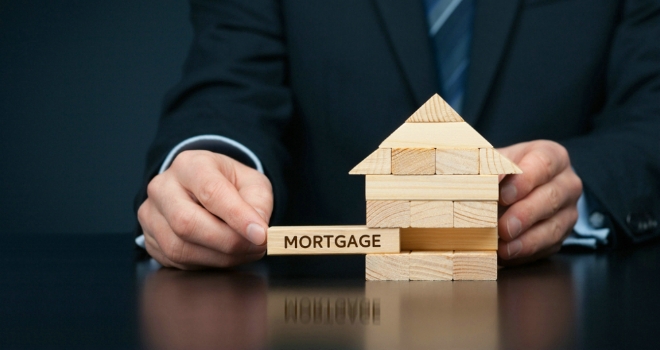 "The number of outstanding interest-only loans has halved in the past six years, with a particularly steep decline in higher loan-to-value mortgages"
The latest data and analysis from UK Finance has revealed that interest only mortgages have gone into decline after years of 'extravagant lending policies' in the early 2000's.
According to UK Finance, the number of interest-only mortgages has almost halved in the past six years, down 46% since 2012 to 1.7 million outstanding mortgages. The total value of the interest-only mortgage book is £250 billion, down 37% in the same period.
There were 1,293,000 pure interest-only mortgages outstanding at the end of 2017, a 14.9% fall over the last year, alongside 429,000 partial mortgages outstanding, a 2.1% rise.
The number of interest-only loans at over 75% LTV fell by 13.9% in 2017. Loans at these higher loan-to-value ratios now make up 13% of the total, compared to 16% in 2016 and 36% in 2012.
Separate analysis by UK Finance reveals that of the one million interest-only loans due to mature by 2020 that were live at the end of 2012, only around 200,000 now remain.
The trade body says lenders are seeing greater success in making contact with borrowers, and the vast majority of borrowers who do engage have repayment plans in place.
Jackie Bennett, director of mortgages at UK Finance, said: "The number of outstanding interest-only loans has halved in the past six years, with a particularly steep decline in higher loan-to-value mortgages.
Many borrowers continue to redeem ahead of schedule or switch to a repayment mortgage.
However, there remains plenty more work to do over the coming years to ensure that those remaining borrowers who have so far been reluctant to engage have viable repayment plans in place. We continue to encourage all borrowers with interest-only mortgages to contact their lender as soon as possible, as the sooner they do so the more options will be available.
UK Finance will also be developing new best practice for lenders in this area, to reflect the changing regulatory landscape and help the industry engage successfully with more borrowers."
Mark Pilling, managing director of Spicerhaart Corporate Sales, says: "New figures from UK finance reveal that around 200,000 interest-only mortgages are due to mature between now and 2020. While the data reveals that the number of borrowers on interest only mortgages has fallen over the past six years, there are still significant numbers of borrowers coming to the end of their interest-only deal over the next year or so.
It is vitally important that lenders are engaging with interest only borrowers to make sure they have repayment plans in place, and that if they don't, they are made aware of all their options in a timely and compassionate way.
The sale of the property to pay the loan back is not the only option with more lenders working with third parties to find ways either to grant a 'later life' loan or an equity release option. All have their pros and cons so need to be looked at with each borrower on an individual basis.
While lenders are getting much better at contacting interest only borrowers, there are still thousands of borrowers who are burying their heads in the sand, and others who have been allowed, but their lenders, to continue to make payments after the end of the term. While this may seem to help the borrower in the short term, in the long term it can be very damaging. Not only is it just ignoring the problem, but it also brings its own challenges, as once the payment date has passed then the borrower is effectively out of contract.
It is vital that these lenders engage with these borrowers, sooner rather than later, but this can be a huge task. The most successful lenders are engaging with professional third parties who look after their interest-only book for them. Their job is to ensure every borrower is engaged and a solution is reached. This is hugely successful as it protects the lenders' reputations while also achieving the best outcome for the borrowers concerned. Dealing with interest only loans does not have to be a negative process. We have already dealt with a large number of interest only expired loans and always reach a positive outcome for both the lender and the borrower."
Jonathan Harris, director of mortgage broker Anderson Harris, says: "It is no surprise that the number of interest-only mortgages has halved in the past six years.
Following the extravagant lending policies of the early 2000s, there was a backlash against interest only following the credit crunch. As lenders pulled out of the market, this sentiment was reinforced by the Mortgage Market Review in 2014. The FCA provided guidance on responsible lending, one major aspect of which was the need to have a viable repayment strategy in place for interest-only loans.
These factors have driven down volumes of interest-only lending. It still has a place in the market but is rightly restricted to those who are genuinely in a position to repay the capital from credible sources.
Borrowers who have an interest-only mortgage and are concerned as to how they are going to pay it back should speak to their lender, rather than burying their heads in the sand. There are solutions and the sooner you address the issue, the better."