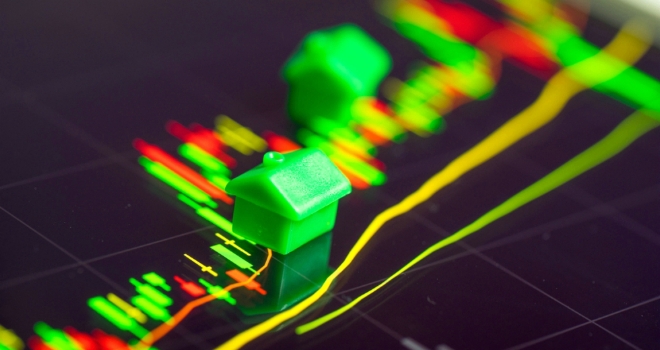 The latest figures released by Halifax this week revealed that the average UK house price increased to £261,000 – a rise of 9.5% and adding an extra £22,000 to the price.
Unprecedented demand for housing along with the stamp duty holiday deadline has led to buyer bidding wars breaking out all over the country, as first-time buyers rely on high loan-to-value mortgages to get their foot on the property ladder.
But with the scheme set to taper off in England and Northern Ireland from June 30, before ending completely on September 30 some experts are concerned house prices may plummet.
A decline in property prices could leave homeowners with negative equity, which is when house prices fall and the outstanding mortgage loan is larger than the current value of your property.
James Andrews, senior personal finance editor at www.money.co.uk, offers the following guidance to those worried about falling into negative equity.
"Many first-time buyers who are eager to get on the property ladder have been relying on high loan-to-value mortgages, and even just a small drop in house prices could leave them at risk of negative equity, but there are a few things they can do to reduce the risk:
Avoid offering more than what a property is worth
"Before entering into a 'bidding war' situation, do your research to make sure the offer you make reflects the property's true value.
"It is worth remembering that if you offer more than the asking price, then the property could receive a lower valuation in the future when you come to move or remortgage.
"Comparing the property with similar homes in the surrounding area could help you work out if you're offering more than what it is worth. Property websites like Zoopla also provide Market Stats that show the average estimated value for a house in a specific area and how much properties in the same area have sold for recently.
"Understanding how much a home is worth in comparison to similar properties in the area could help you make a decision on whether it is worth offering more than the asking price. However, it's important to remember that mortgage providers will have the final say on how much they're willing to lend."
Compare mortgages and choose the right one
"For buyers with deposits that only equate to a small percentage of the overall property value, choosing a shorter mortgage term could reduce the risk of negative equity in the future - but you need to make sure that the higher repayments are affordable.
Can you overpay your mortgage?
"If you discover that your home is in negative equity, then overpaying on your mortgage could be an excellent way to resolve the issue. Most lenders allow borrowers to overpay a percentage of the mortgage without a charge - it is usually between 5% and 10% each year.
"But make sure you speak to your lender as mortgage terms and conditions can vary, and additional costs can be involved."
Boost the value of your property
"If the amount you are likely to raise through the sale of your property falls just short of what you would need to break even on your mortgage, there are several ways you can increase the value of your home without spending too much.
"Look at similar properties on the market in your area to see what they offer potential buyers and at what price. You could even arrange a few viewings to see how they compare to your home on the inside and out.
"You may find that there are some enhancements that you can incorporate into your own home to add value at an acceptable cost."