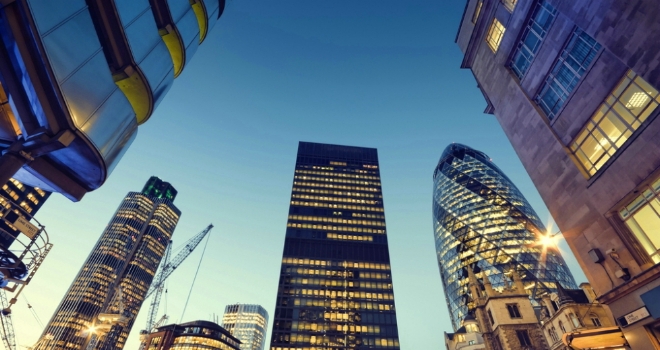 ""
The latest release from the Office of National Statistics has shown that in the year to April, the average price of a house in the UK increased by 5.5%, down from 9.6% in the year to March 2015.
House price annual inflation was 5.8% in England, 1.3% in Wales, 2.2% in Scotland and 8.8% in Northern Ireland.
The pace of annual house price growth fell across the majority of the UK in April 2015, and any annual house price increases in England were driven by an increase in the East (9.6%) and the South East (8.4%).
Excluding London and the South East, UK house prices increased by 5.0% in the 12 months to April 2015.
On a seasonally adjusted basis, average house prices fell by 1.3% between March and April 2015.
In April 2015, prices paid by first-time buyers were 5.8% higher on average than in April 2014. For owner-occupiers, prices increased by 5.4% for the same period.
Graham Davidson, managing director of Sequre Property Investment, says: "Pre-election jitters and uncertainty will have no doubt been a key factor in London's slowdown, along with the shift in buying patterns of overseas buyers, who for many years over fuelled the market but are now favouring other areas that offer better and more stable long term returns.
Away from London and the south east, the majority of the country is experiencing more modest growth and in areas such as the North West where growth is at 3.1%, there are a wealth of opportunities for those looking to make their capital go further."
Jeremy Duncombe, Director, Legal & General Mortgage Club, said: "Monthly fluctuations in house prices can differ drastically depending on which index you follow. With that in mind, it is important that we look at the bigger picture and recognise the factors behind this general upwards trend in prices. Demand for homes is vastly outstripping supply, pushing up property values across key areas of the UK and making homeownership a harder goal for many to achieve.
More suitable and affordable housing is needed at both ends of the market – from first to last time buyers. As we go into the summer months and predict an increase in activity in the sector, it is paramount that the Government sticks to its pledge to build more homes."
Jonathan Samuels, CEO of Dragonfly Property Finance, commented: "The fall of prices in London from the Olympian heights they were a year or two ago has placed significant downward pressure on the annual rate of inflation across the UK as a whole.
If, as this report suggests, the extent of the drop-off in annual prices between March and April is due to the price slowdown in London, this underlines quite powerfully the extent to which the capital can skew the UK average. But while annual London prices fell below the UK average for the first time in nine years in April, I wouldn't expect them to stay there for long.
Since April, the market has picked up and is currently being shaped by strong demand and curiously weak supply. The lack of supply is putting sellers in an increasingly strong position —and causing prices to rise again.
With the cost of living low, mortgage rates exceptional, a strong jobs market and renewed politiclal certainty given the General Election result, there are plenty of reasons why demand has improved. Exactly why supply is so weak given the decent achievable prices right now is hard to fathom."