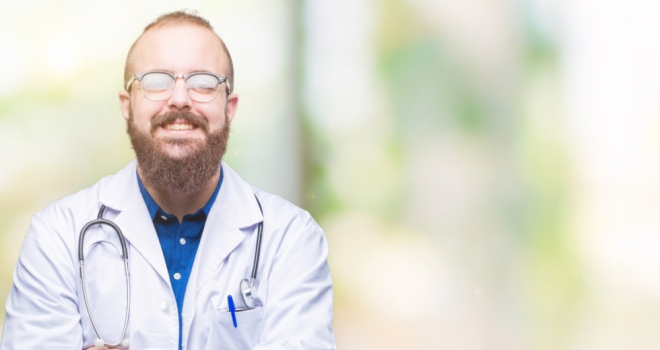 Hinckley & Rugby Building Society has announced that it has now introduced bespoke mortgages aimed at medical professionals and designed to enable them to buy their first and subsequent homes.
The mortgages for medics apply the Society's manually underwritten processing to applications from newly and recently qualified doctors and dentists, with higher loan to income multiples and increased maximum loan sizes.
Locum and other supplementary income is accepted. Hinckley & Rugby is offering a warm welcome to medical professionals recently returned from abroad and those moving into self-employment. And a flexible approach is also offered to medical staff in roles beyond that of doctors and dentists.
With up to 40-year terms, no maximum age at term-end and interest only available, Hinckley & Rugby is endeavouring to be a 'can do' lender for professionals who can expect ongoing pay progression in a sector where workforce demand is exceeding supply.
Carolyn Thornley-Yates, Hinckley & Rugby head of sales and marketing, said: "The daily meetings of our Mortgage Referrals Committee (MRC), where senior decision makers assess individual cases, has seen a significant number of enquiries from mortgage brokers on behalf of doctors and dentists.
Six out of every seven complex or unusual applications from medical professionals were being approved by the MRC, so we developed enhanced criteria for this group of people who can look forward to ongoing employment with continuing career development and earnings growth.
Many lenders, especially those with automated processes, might baulk at doctors working as locums, the newly qualified who have only just secured a training contract or GPs who become a partner in a group practice.
Doctors' contracts have evolved, with additional income due to hours worked or other enhancements. We can accept a larger percentage of perceived additional income. And our welcome for joint borrower/sole proprietor status complements the complex incomes of many medics."
Doctors and dentists with one to three years of experience can borrow up to 5.5 times income at up to 80 per cent LTV. Above 90 per cent LTV the income multiple is 4.5. The multiple decreases for experienced medics, ie a doctor can get a multiple of 4.2 five or more years after qualifying.