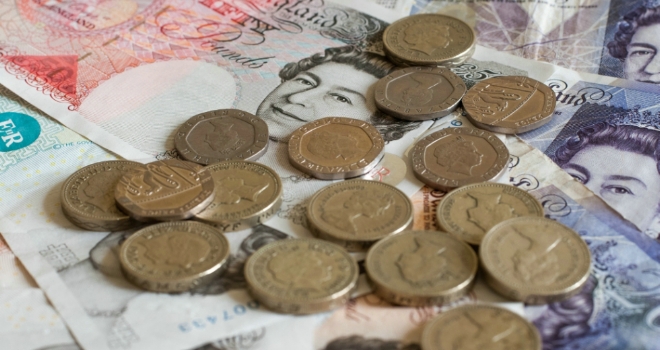 New analysis of home insurance quotes by MoneySuperMarket, has revealed that on average, Brits are underinsuring the contents in their homes by £20,000.
The analysis, based on 2.6m customer quotes on the price comparison site's home insurance channel between July 2015 and June 2016, reveals homeowners typically estimate the value of their home contents at £35,000. However, according to insurance experts, the average three bedroom family home in the UK has £55,000 worth of items, meaning there is an average £20,000 'insurance gap' in each home.
Laptops top the list when it comes to possessions most commonly itemised – 34 per cent of valuables listed on UK policies fall into this category. Second on the list is bikes (22.8%), followed by jewellery (22.4%), watches (7%) and TVs (2%)
Separate research commissioned by MoneySuperMarket show belongings stored in gardens, garages and sheds aren't always automatically included on home contents cover – and these can be expensive to replace. For example, Brits with gardens can keep sound systems worth up to on average £368 in their 'back yard', and those who have a garage stash up to £138 of booze in them.
Londoners have £265 of outdoor heating equipment in their gardens, those in Cardiff have up to £298 of liquid assets in the form of fish, rockeries and water features, while Norwich residents could be cooking up a storm with BBQs worth up to £290 on average.
Kevin Pratt, insurance expert at MoneySuperMarket, said: "When insuring your prized possessions, it is crucial not to undervalue your home's contents to get a cheaper policy. Otherwise you risk finding you're not fully covered if you need to make a claim. As well as making sure they have enough overall contents cover, people should also ensure they itemise specific high value items on their policy – insurers want detail on any possessions likely to be worth £1,000 or more.
Many policyholders are under the impression items kept in their garage or shed are included in their main home contents policy. However, if there is no connecting door to access through the main house, garages and sheds will usually be classified as 'out-buildings' and there will be a separate contents limit on most policies, as with items kept in the garden.
You should also check the terms of cover for items in the garden or garage. For example, a bike might be insured while it's in your garden, but only if it's secured to an immovable object."